Indiana ranks as third-most profitable Big Ten men's basketball program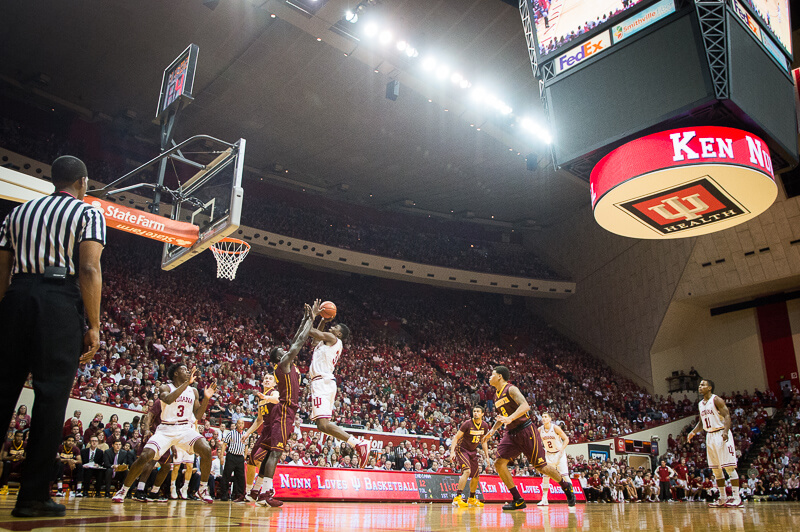 Indiana was the third-most profitable men's basketball in the Big Ten, according to numbers published this week by David Jones of PennLive.com.
The figures are, according to the PennLive.com report, "all about revenues independently generated by each B1G school's hoops program. We subtracted expenses to arrive at net profit to see which programs were tidiest with a buck."
Indiana was third at $12.7 million, trailing just Wisconsin ($13.8 million) and Ohio State ($15.1 million).
According to the report, the numbers were "acquired from mandated U.S. Department of Education reports filed by each school, don't include the conference's annual payout derived from media rights, bowls and the NCAA tournament, equally shared among all but the newer members."
The report also states that Indiana had the highest expenses of any Big Ten men's basketball program for the 2014-15 fiscal year at $11.3 million.
Here are the complete rankings, with profits in parenthesis:
14. Rutgers ($700,000)
13. Iowa ($2.1 million)
12. Nebraska ($2.3 million)
11. Purdue ($3 million)
10. Minnesota ($3.8 million)
9. Penn State ($6 million)
8. Michigan ($6.7 million)
7. Michigan State ($7.1 million)
6. Northwestern ($8.8 million)
5. Illinois ($9.4 million)
4. Maryland ($9.4 million)
3. Indiana ($12.7 million)
2. Wisconsin ($13.8 million)
1. Ohio State ($15.1 million)
Filed to: