Indiana All-Stars crush Juniors in first of two exhibitions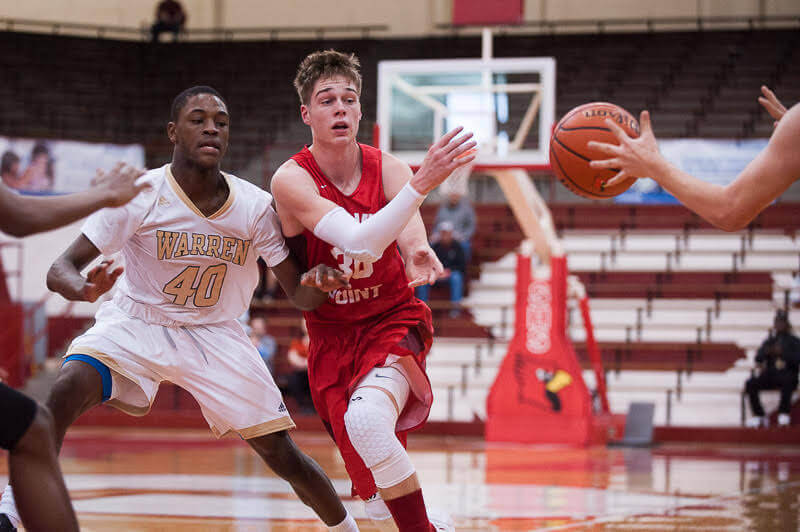 The Indiana Junior All-Stars may have more talent on paper than this year's Indiana All-Stars, but you wouldn't have known it on Tuesday night at Bloomington South.
In a exhibition that was never close, the Indiana All-Stars crushed the Juniors, 118-96, in the first of two games this week between the teams. They will meet again on Thursday night in Lebanon.
Eugene German, a point guard from 21st Century Academy in Gary who will attend Northern Illinois, led the Seniors with 19 points. Five others scored in double figures, including Mr. Basketball and Virginia signee Kyle Guy, who finished with 16 points.
Indiana signee Grant Gelon had five points on 2-of-6 shooting in 14 minutes. He also had six rebounds, an assist, a steal, two blocks and a turnover.
The Juniors, who trailed by 19 points less than nine minutes into the game, played better in the second half, but the contest had already been long decided.
The Indiana All-Stars had 22 offensive rebounds for 20 second chance points and also outscored the Juniors by 15 from the foul line.
North Central's Kris Wilkes paced the Juniors with 19 points on 9-of-17 shooting. Southport guard Paul Scruggs had 15 points, nine assists and eight rebounds, but also committed four turnovers in 22 minutes.
The Indiana All-Stars will play Kentucky this weekend on Saturday in Indianapolis at Bankers Life Fieldhouse and Sunday in Louisville at Bellarmine University in their annual series.
The full boxscore from the game is available below:
Final stats pic.twitter.com/PDdFEc6WP2

— Alex Bozich (@insidethehall) June 8, 2016
Filed to: Grant Gelon, Kris Wilkes, Paul Scruggs