Crean on Ferrell: "I think there will be people moving up to get him"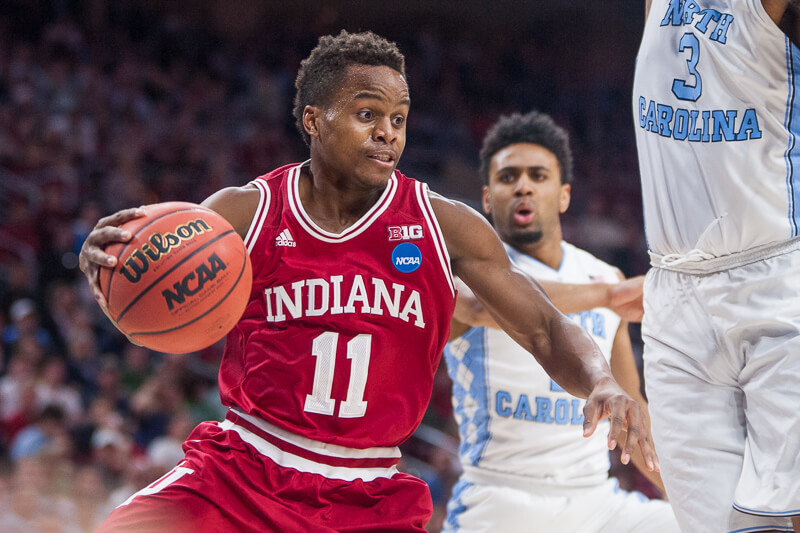 Former Indiana All-American Yogi Ferrell continues to navigate a busy schedule of pre-NBA draft workouts.
Projected to go in the second round or undrafted, Ferrell will likely have to play his way onto an NBA roster next fall. But Indiana coach Tom Crean said last week at the IU "On the Road with the Hoosiers' tour stop at Huber's Winery that he and his coaching staff have been receiving great feedback from NBA teams on Ferrell.
Ferrell is currently ranked No. 63 on the DraftExpress.com top 100 and No. 80 on the top 100 of ESPN.com's Chad Ford.
With just 17 days to go before the 2016 NBA draft at the Barclays Center, here's what Crean had to say about the feedback thus far from the NBA on Ferrell and whether he'll be picked by a franchise later this month:
"Between myself and the staff, I think we've talked to every team with at least a couple of guys. It's important to talk to a couple people in there. And Yogi is his own toughest critic in the workouts. It's been very good. As a whole, it's been very, very good.
"He's in great shape. He was a non-stop worker. Whether it was once a day or twice a day, being in the gym. He did a great job of making sure not only was he in great condition, but he was in great condition for what their testing (each NBA team) was going to be. Whether it's a three-minute run length of the court, how many times can you run that in three minutes?
"We do that as part of our training during the season, so it's not foreign for them when they get into the workouts, but at the same time, you've got to train that. I think he's doing an excellent job with that. I think people have been very impressed with him when they meet with him, whether it's dinner before the interview process, because his body of work speaks for itself but I think once they see him in a one-on-one setting, personally and get to see him in a small group setting basketball wise, I think that just helps solidify what we already know.
"I think before it's all said and done, there will be people moving up to get him rather than, 'will he be drafted?' I think there will be people moving up to get him or people trying to get in the draft. That's how I see it. Now, do I have a pick? No. But that's how I see it and I'd be shocked if it didn't happen that way."
Filed to: Yogi Ferrell