Quinn Buckner appointed to Indiana University Board of Trustees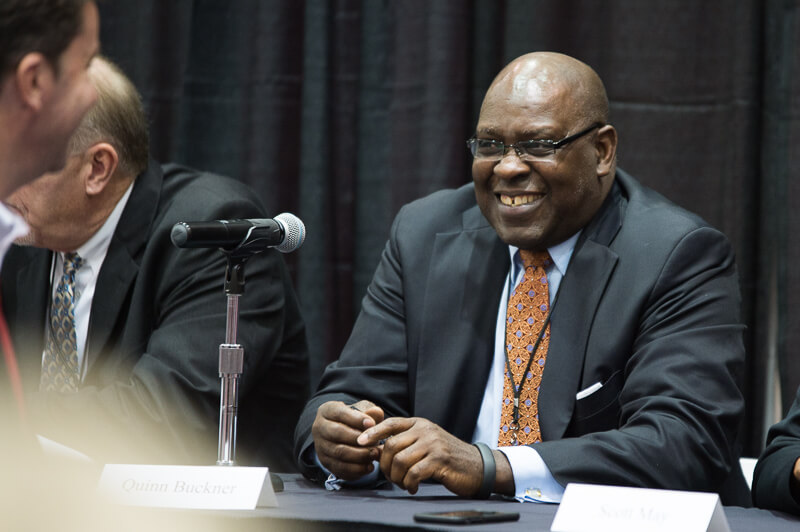 The point guard of the last undefeated championship team in college basketball, Quinn Buckner, was appointed to a three-year term on the Indiana University Board of Trustees on Friday by Governor Mike Pence.
Pence announced both the appointment of Buckner and Melanie S. Walker in a release.
"Quinn Buckner is a business leader, philanthropist, Olympian and Hoosier basketball legend," Pence said of Buckner in the release. "He epitomizes the Hoosier spirit and tradition that are synonymous with Indiana University and will do a tremendous job for IU."
Buckner, 61, is the current Vice President of Communications for Pacers Sports and Entertainment and is also a television analyst for the Pacers
The Illinois native was a member of four Big Ten championship teams at Indiana, including the undefeated 1976 team that finished 32-0. Buckner also won a gold medal in the 1976 Olympics for USA Basketball.
Over his career, Buckner has served on or is currently serving on boards for Indiana University Foundation, Big Ten Advisors Council, Center for Leadership Development, Pacers Foundation, YMCA Community Health Network Foundation, USA Basketball, National Basketball Players Association, First Tee of Indianapolis, Indiana Youth Institute, Special Olympics of Indiana, Indianapolis Zoological Society, and Old National Bank Advisory Board.
Filed to: Quinn Buckner