Crean on injuries: "We have no reason to believe that anybody is going to be behind"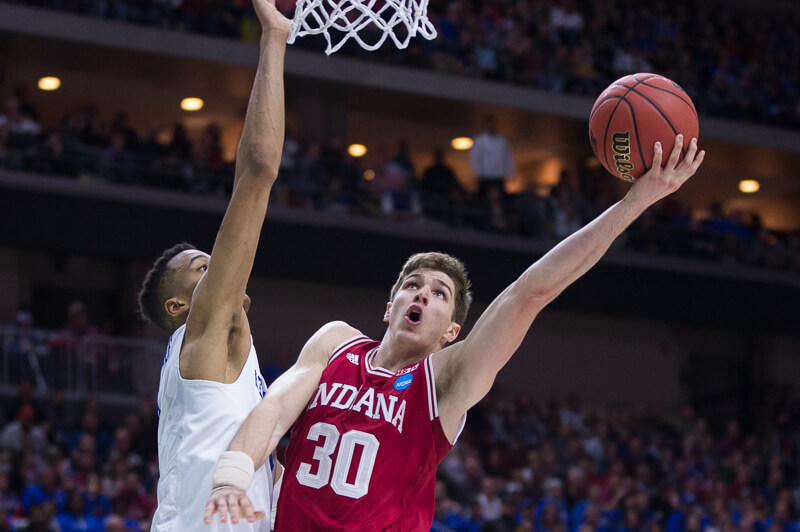 Speaking to the media for the first time this offseason, Indiana coach Tom Crean talked provided injury updates on several players on Wednesday evening at the "On the Road with the Hoosiers" tour stop at Huber's Winery in Borden.
Here's what Crean had to say about the progress of four different Hoosiers who are expected to be major contributors on next season's team:
James Blackmon Jr.: "I think he's doing well. We'll see next week when we get back. We haven't seen him in a few weeks. I think the whole experience (declaring for the draft) was good for him. From what he learned from it, from the NBA people that I talked to that had talked to him, it was good. I think we're all on the same page on what he needs to get better at and focus on and we'll just keep moving his workouts up. When he left, everything was really based on his shooting and really playing in a short space with his ball handling and things of that nature. He won't be cleared to go for any period of time now, but we'll get a feel on where he's at early next week and kind of build it from there.
Juwan Morgan (had shoulder surgery on April 11): "Juwan was back was in the gym within days after the surgery shooting with the other hand.
"We'll see where he's at, we haven't been able to work with him the last couple of weeks, we'll see where he's at next week and make a plan for that."
Collin Hartman: "Collin didn't have to have surgery. We ended up casting it (the right wrist). It just had to heal and that's where the cast came in."
Robert Johnson (had foot surgery on April 1): "Robert just went home the other day. His rehab had been going very well. He was the one that was in town the majority of May. We weren't able to work with him in basketball, but from my knowledge of everything he was doing with Tim (Garl), he was on schedule."
On the overall health of the team: "We have no reason to believe that anybody is going to be behind in anything. It's just a matter of what they can do and when they can do it. In this business, everything is fluid, including how many guys you get to work with at any given point in time. So we just stick with that and we'll have a much better indication next week."
Filed to: Collin Hartman, James Blackmon Jr., Juwan Morgan, Robert Johnson