Around the Hall: Ferrell "the fighter", NBA decisions, more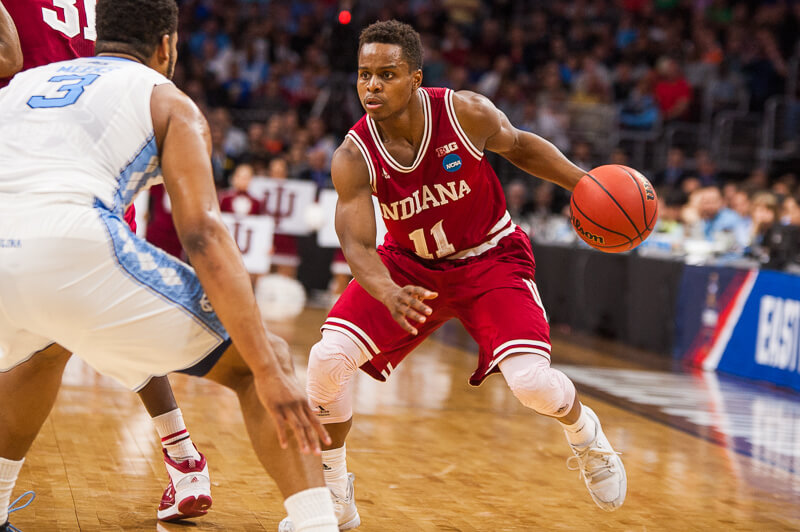 Around the Hall is recommended reading from the Inside the Hall staff.
· NBA.com takes a look at Yogi Ferrell, "the fighter":
As for the coaches' pitch about his senior year propelling him into the NBA, well, when Ferrell didn't get invited to the league's Chicago Combine, suffice it to say the Indiana staff was surprised.

"In today's age, kids who meet expectations kind of get overlooked sometimes," IU assistant Chuck Martin said. "Yogi is one of them. He was supposed to be good, he is good, he's going to continue to be good. There's no shock value in that. He gets hurt for it."

Ferrell was disappointed about not getting to go to Chicago, but he understood. And he's used it as motivation.

"I understand that they wanted to evaluate some of the younger guys, guys they haven't seen as much," Ferrell said. "So yes, that's a little bit of extra motivation for me. I want to show NBA teams my ability, and show them I was definitely one of the guys who deserved to go to the combine."
· SI.com looks at the upcoming NBA draft decisions facing both James Blackmon Jr. and Troy Williams:
Final verdict: Both Williams and Blackmon should go because it's improbable that they'll greatly raise their draft projections by staying in college.
· According to CBSSports.com, the Big Ten saw increased revenue in 2014-2015, bringing team payments in line with the SEC:
The Big Ten generated $448.8 million in revenue during 2014-15, a 32-percent increase over one year for college sports' second-wealthiest conference behind the SEC.

In the first year with Maryland and Rutgers as members — coinciding with the debut of the College Football Playoff — the Big Ten took in $110 million more than in 2013-14, according to tax records provided Wednesday to CBS Sports. The league paid its 11 longstanding members about $32.4 million each.

That's on par with the SEC's payout of $32.7 million and considerably more than the Pac-12 ($25.1 million) and Big 12 ($23.3 million). The SEC generated $527.4 million in revenue last year. The ACC is the only major conference yet to release its tax records.
· Troy Williams is one of the 10 players still to make an NBA draft decision that will impact college basketball next season, according to CBSSports.com:
Why he'll stay in draft: Williams already has his degree and had a major hand in bringing Indiana back to respectability. The Hoosiers didn't play in the NCAA Tournament when Williams was a freshman and he'll be remembered in Bloomington for having a significant role in a Big Ten regular season title and an NCAA Tournament win over Kentucky. The 6-7 forward is a freak athlete that has an NBA body with gifts from God. There's almost no chance he goes undrafted for that very reason.
· Over on ESPN Insider, John Gasaway previews next season's Big Ten race ($):
2. Indiana Hoosiers
Assume for the sake of discussion that coach Tom Crean is correct, and Troy Williams really is going to take a stab at professional ball now rather than later. I still like Indiana at No. 2 here. The Hoosiers are unlikely to shoot as well as they did in Big Ten play last season (when they hit 54 percent of their 2s and 40 percent of their 3s), but on the plus side, they should find it relatively easy to turn the ball over less than they did in 2015-16. Perhaps even far less — call that a wash.
Filed to: James Blackmon Jr., Troy Williams, Yogi Ferrell