Q & A: Christian Watford talks pro career, his brother, more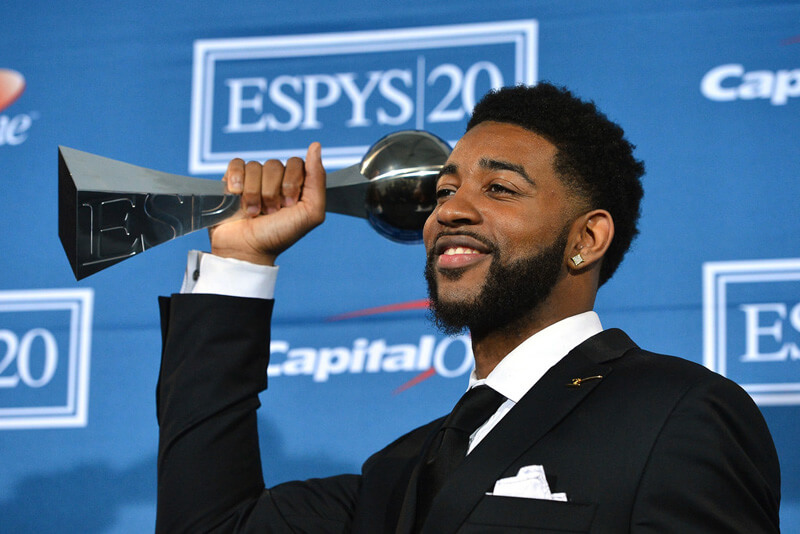 Former Indiana forward Christian Watford has spent the last three seasons playing professionally in both Israel and the NBA's Development League.
One of the top 10 scorers in program history, Watford was a part of two Sweet Sixteen teams while in Bloomington and also helped lead the Hoosiers to a Big Ten title during the 2012-2013 season.
Inside the Hall recently caught up with Watford at the Nike EYBL stop in Westfield to discuss his younger brother, Trendon, what's next in his professional career and more. Here's the full Q & A:
You've been through the recruitment process before, you know how it goes. What can you tell Trendon to help him get through it?
"He's just got to cherish every day. There's only so many times you're going to be in a room full of coaches with all eyes on you. You never know who is in the gym watching. I just try to make sure he doesn't take anything for granted. A lot of people don't get this opportunity. It's a golden opportunity. Especially the way it is now. It's so much different than from when I was playing with the Nike circuit. It's a lot bigger and it's a lot better. I just try to tell him that all the time.
He has the national rankings and early on he's a top 10 player. As someone that has experienced rankings that have gone up and down, what do you tell him about that?
"All of the rankings don't matter. I just try to tell him to not focus on that because it doesn't really matter. The ultimate goal is to be one of the best players in the world at the end of the day and that's in the NBA. The rankings stuff is definitely good to have for the McDonald's game and things like that, but you can't lose the big picture on trying to get better and better every day."
I spoke with your dad a bit earlier and he mentioned that Indiana hasn't really recruited Trendon yet. Is that something you are looking forward to?
"I'm sure they will. A lot of schools haven't come after him yet, not just Indiana. It's early and a lot of schools feel like they have time to come see a ninth grader. Especially with Indiana, a school that is further away. We're getting all of the southeastern schools."
Is it a built-in advantage for them that he's been to Bloomington so much?
"He definitely knows what it is like. He knows exactly what it is like. There won't be any surprises."
What's new with you? What's next?
"I'm just going to get back healthy. I had an injection procedure on my Achilles like three months ago. I've been rehabbing and trying to get back healthy and figure out what I've got going from there."
Was the Development League a good experience for you?
"It was great. I was an affiliate player, which was a little different in terms of playing time. I got a great experience out of it and I felt like I got a lot better in the D-League because of the competition and I was with a good program with the Celtics in terms of how they run stuff."
Are you open to going back overseas?
"Oh yeah, for sure. I'm open to doing anything. I don't really know what is next, but I'm open to it for sure."
What's the timetable for your recovery?
"I'm pretty much almost back. I'm back running and cutting and stuff like that. But I'm taking it slow, I don't want any setbacks."
(Photo credit: Frazer Harrison/Getty Images North America)
Filed to: Christian Watford