Q & A: Catching up with 2017 IU commit Al Durham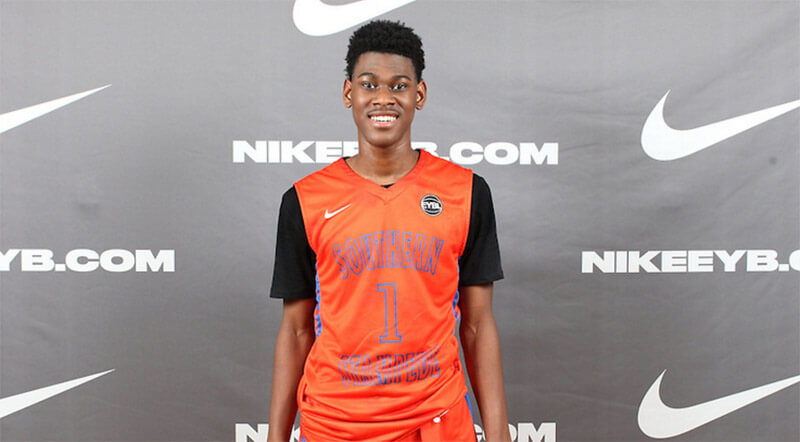 Class of 2017 Berkmar (Ga.) guard Al Durham committed to the Hoosiers last fall following a trip to Bloomington and remains Indiana's lone commitment in the class.
It's been an up-and-down start to the spring for Durham, who is ranked a 3-star prospect and the No. 207 player in the country according to the 247Composite.
Through the first two sessions on the Nike Elite Youth Basketball League (EYBL) circuit, Durham is averaging 13.7 points, 5.1 rebounds and 2.6 assists per game, but is shooting just 30.5 percent from the field and is committing 2.9 turnovers per game.
Inside the Hall caught up with the 6-foot-4 combo guard at the EYBL stop in Westfield last weekend to discuss a variety of topics. Our complete Q & A follows:
How are things going so far this spring on the circuit?
"It's going OK so far. We just had two tough losses at the beginning of this session. We've just got to come back and bring the fight that we had the first session over these next two games."
What does it take to win in this league?
"Every possession counts. You can't take one possession off. You've got to play defense. You've got to make sure you know your assignment and the rest will take care of itself. You have to play defense and score off the mistakes the defense makes."
This last game against CP3 seemed to get a little chippy at times. Is that just competitors getting after it?
"Yeah, we know each other and we've been playing against each other forever. It's just a little competitiveness during the game and wanting to win, the will to win."
What are you working on most right now in terms of your game?
"Repetition on my shot because that always can get better. Working on coming off of screens, footwork, two-foot jumping, ball fakes, all of that."
What are your conversations like with Indiana at this point? What do you talk about with them?
"We talk about the process of getting ready to go up there. They gave me hints and stuff on things to start working on now so I'll be ready when I come in."
What do you like about the program the most? What stood out to you watching them play this season?
"They all play together. I love their team chemistry. They move the ball and everyone plays for each other. No one is really selfish. Everyone is looking to pass the ball and move and then when it is your turn, you gotta go make a play."
You talked about your shot, what are the things you can do to improve there?
"Just repetition. Just make sure I shoot the same way, squared, follow through, elbow under the ball and then letting it go at the highest point."
Give us a synopsis of your high school season and how it went.
"My high school season went well, we fell a little shorter than we anticipated. We played in the Sweet Sixteen and lost a tough one there, lost a couple of players, but it was a good season. We played well, but we're going to come back next year stronger and better."
Did you notice opponents coming after you harder after you committed to Indiana?
"It's a lot of fun. People get up when they play against someone who is committed somewhere big. Everyone got up, they double teamed, they tried to get me off my game, trying to get into my head, but it was fun. I liked it and I love the competitiveness and I've got to show them why I'm going to Indiana."
What's your relationship like with coach (Tom) Crean and coach (Chuck) Martin? What do you like about them?
"It's going well. They're more similar to the people around me. They want to help me get better. They care for me and they care for all of the kids at Indiana like they are their own. I really like that. That really stands out to me."
Filed to: Aljami Durham