2017 wing Sidney Wilson continues to build relationship with IU staff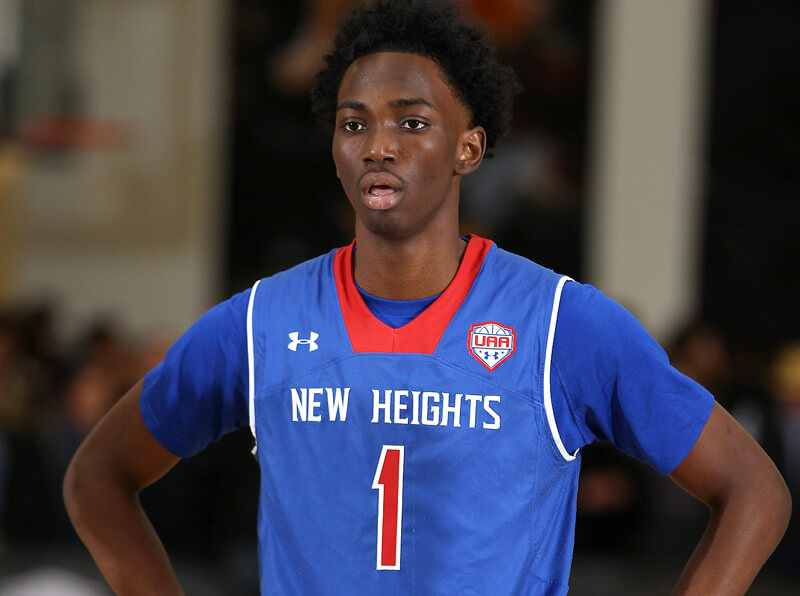 Indiana jumped into the recruitment of class of 2017 forward Sidney Wilson last April with a scholarship offer.
The Hoosiers continue to recruit Wilson as the coaching staff watched him over the weekend at the Under Armour Association circuit stop at Best Choice Fieldhouse in Fishers.
The 6-foot-7 Wilson, who is ranked the No. 139 player nationally in the 247Composite, plays at St. Raymond's in the Bronx, the same school that Indiana assistant coach Chuck Martin attended.
One of the things that stands out early on about the Hoosiers for Wilson is his relationship with Martin.
"We've got a good relationship," he told Inside the Hall. "He just tells me to stay aggressive and keep getting better, really. Even if I don't go to Indiana, he's still rooting for me as a kid because he and I went to the same high school. So he's really rooting for me any way he can.
"He's real close to my dad, too, they talk a lot. So it's just a really good feeling with Indiana right now."
Through eight games this spring for New Heights on the UA Association circuit, Wilson is averaging 14.6 points on 53.2 percent shooting from the field. He's also averaging 5.6 rebounds, 1.5 blocks and 1.2 assists per game.
New Heights is 5-3 in its division and on track to qualify for the Association's finals in mid-July just outside of Atlanta.
Wilson has been working on adding muscle to his 180-pound frame, something he knows he'll need once he arrives in college in the fall of 2017.
"I've been in the weight room a lot, trying to get better and take the hits so that I can finish through contact this summer," Wilson said. "That's really something I've been priding myself on."
As far as his recruitment goes, Wilson mentioned IU, St. John's, Texas, Georgetown, Maryland, Iona, Florida, Temple and Cincinnati as some of the schools showing the most interest right now.
He's already taken unofficial visits to local schools like Rutgers, St. John's and Seton Hall, but is hoping to get a chance to see Bloomington soon.
"I was trying to visit sometime here (during this trip), but I've got to get back home," he said. "I'm trying to get down here as fast as I can."
Wilson also has a timetable for when he'll start to get more serious about his recruitment.
"Probably at the end of the summer," Wilson explained. "I'll cut down my list and start taking more visits."
(Photo credit: Kelly Kline/Under Armour)
Filed to: Sidney Wilson