Harrison Niego leaving IU to pursue scholarship opportunity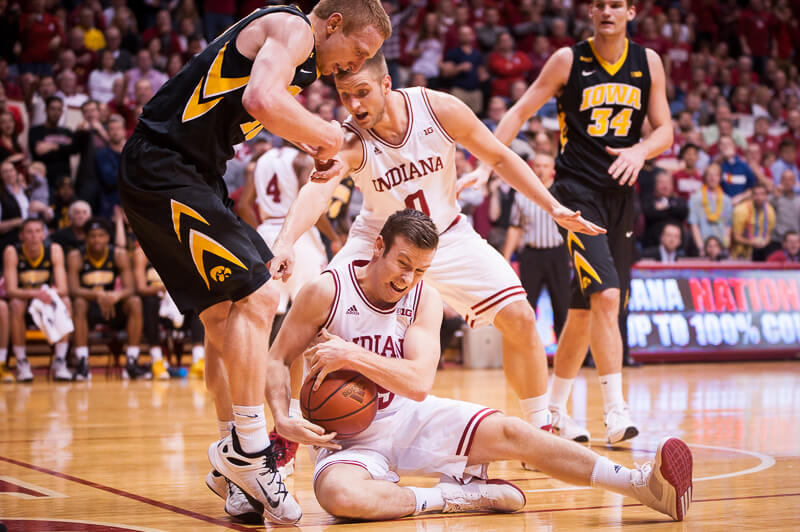 A release sent out Friday evening by the IU men's basketball program announced freshman walk-on Harrison Niego will leave the program to pursue a Division I scholarship opportunity.
Tom Crean's comments from the release:
We will miss Harrison, but I understand and we will support him fully and completely. In our minds, he will always be part of our Hoosier family. He did everything that we had asked of him and more. He got better and made us better … I certainly believe that he is a Division I player and we want to help him in any way we can to achieve his goal of earning a scholarship. He will impact a program with his decision making, leadership, shooting and tenacity on defense and is a high character young man. He brings a tremendous work ethic and great energy to everything he does.
And Niego's comments from the release:
"Coming to IU and being part of the program has been one of the best experiences of my life. After much thought, I have decided to look for opportunities that will allow me to have an expanded role on the court and one that will also pay for my education. I'm indebted to Coach Crean and the staff for believing in my ability and inspiring me every day to get better and to my teammates who will always be like family. It has been an honor to play for Indiana."
In 25 games for the Hoosiers, Niego scored 11 points and had 15 rebounds. Like Nick Zeisloft, he played his high school basketball at Lyons Township High School in La Grange, IL.
Filed to: Harrison Niego