POTB 121: Mike DeCourcy on Bryant's return, IU outlook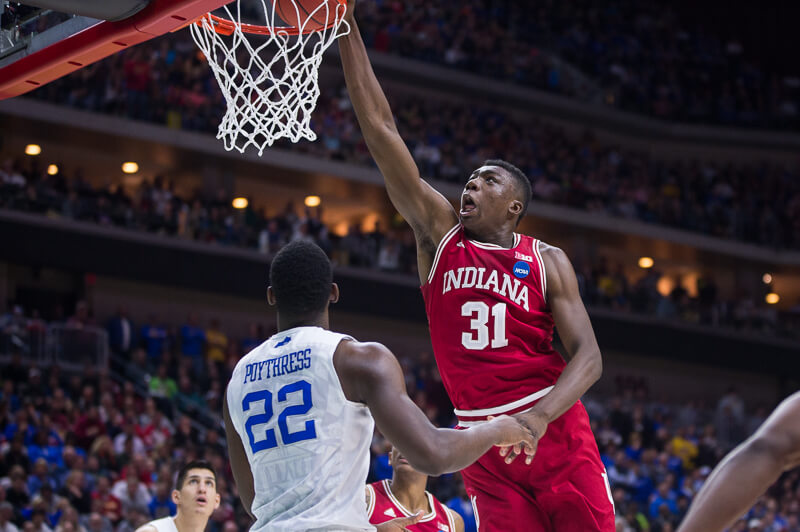 Podcast on the Brink is back for a new episode with host Jerod Morris of The Assembly Call. The show is currently available weekly. You can access a full archive of episodes here.
In this week's edition of the show, Morris and Inside the Hall editor Alex Bozich are joined by Mike DeCourcy of The Sporting News to talk about Villanova's national championship win over North Carolina, the decision of Thomas Bryant to return for his sophomore season and much more. (Note: Alex and Jerod also stick around after interviewing Mike to react to the Bryant news.)
Among the topics discussed:
· The greatness of the UNC-Villanova national championship game and where it stacks up against other title games in history
· How Indiana would have matched up against Villanova
· Mike's reaction to the news that Thomas Bryant will return to Indiana
· Whether Bryant's return solidifies IU as a preseason top 15 team
· How important James Blackmon Jr. will be to IU's success next season
· An early preview of the Big Ten next season
And plenty more. As always, feel free to drop the show a note at [email protected].
Listen in the audio player below, download the episode, subscribe via iTunes or subscribe to the RSS feed.
Filed to: Podcast on the Brink