What to Expect: North Carolina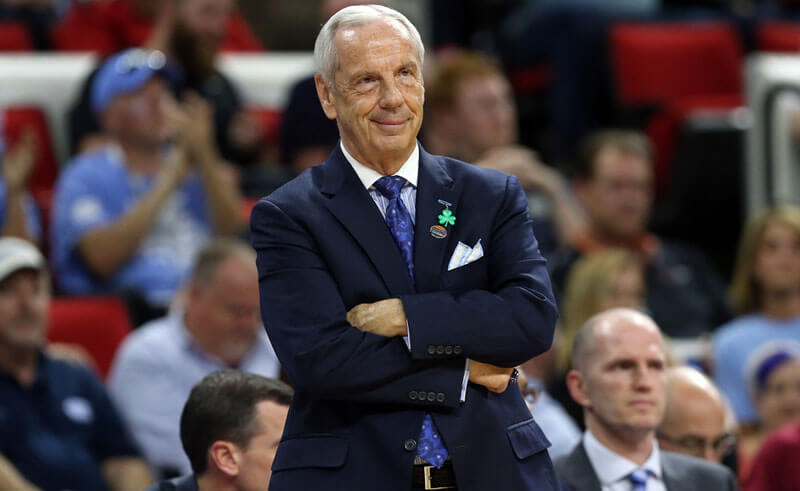 Indiana is back in the Sweet Sixteen for the third time in five years and the Hoosiers will face top-seeded North Carolina on Friday night at the Wells Fargo Center.
The Tar Heels, regular season and tournament champions of the ACC, have won seven straight games. The game will be broadcast at approximately 9:57 p.m. ET on TBS with Brian Anderson, Steve Smith and Dana Jacobson on the call:
PHILADELPHIA – After reaching the Sweet Sixteen in 2012 and 2013, Indiana will attempt to advance to the Elite Eight for the first time since 2002 on Friday night.
It's been a season of ups (Big Ten regular season championship) and downs (Maui, Duke loss) for this group, but the Hoosiers now have a chance to write a final chapter to the season. The next test is a significant one in North Carolina, arguably the second best team left in the field.
The Tar Heels, behind Kansas, are the second pick remaining in the field to win the 2016 national championship, which would be their third under Roy Williams. With a top 10 offense and defense nationally, North Carolina is an even tougher challenge than the round of 32 game against Kentucky, which Indiana won, 73-67.
A win and the Hoosiers will play Notre Dame or Wisconsin for the right to march onto the Final Four next weekend in Houston. A loss, however, means the end of the road for an Indiana team that has showed continued growth and improvement all season. Is Indiana ready to take that next step?
MEET THE TAR HEELS
Williams plays an eight-man rotation and North Carolina's balance is a major reason why many believe this group could cut down the nets in Houston early next month.
The centerpiece of the group is senior Brice Johnson, who is 6-foot-10 and will present a major challenge for Thomas Bryant, Max Bielfeldt and IU's other post defenders.
Johnson is shooting an efficient 61.9 percent from the field on 2-point field goals and also does a solid job of getting to the line. He's taken 158 free throws this season compared to 388 2-point field goal attempts for a free throw rate (FTA/FGA) of 40.7. At 77.8 percent, Johnson is a strong free throw shooter.
He's also a load to handle on the glass. According to KenPom, he ranks as the nation's 13th best defensive rebounder and is just outside the top 100 on the offensive glass.
According to Synergy Sports, Johnson is a very good post-up player with 161 points in 173 post-up possessions, which is good for .93 points per possession. That ranks in the 76th percentile nationally. He's even better on cuts, where he's scoring 1.34 points per possessions (125 possessions) and offensive rebounds, where he's scoring 1.44 points per possessions (79 possessions).
Joining him up front are Kennedy Meeks, a 6-foot-10 junior and Isaiah Hicks, a 6-foot-9 junior who comes off the bench and is the team's second best offensive player from an efficiency standpoint.
Meeks, who was recruited by Indiana, is a very good offensive rebounder (12.1 OR%) and Hicks is even better at 12.6 percent. The 260-pound Meeks is finishing 54.5 percent of his 2s while Hicks is finishing on 61.5 percent of his 2s, which ranks in the top 80 in the country.
Sophomore Justin Jackson, a 6-foot-8 wing, is a difficult matchup because of his ball skills at his size. Jackson is a below average 3-point shooter (27.1 percent), but makes close to 55 percent of his 2s. Jackson is an effective transition player with 121 points in 100 transition possessions, which ranks in the 78th percentile nationally.
Another former Indiana target, 6-foot-6 sophomore Theo Pinson, comes off the bench and owns the team's highest assist rate at 22.1 percent. Pinson is below average from an efficiency standpoint, finishing just 46.8 percent of his 2s and 28.8 percent of his 3s.
The starters at guard are senior Marcus Paige, one of the nation's best point guards and sophomore Joel Berry, the team's best 3-point shooter.
The 6-foot-2 Paige was a starter on the North Carolina team that came to Bloomington in 2012 and lost in the Big Ten-ACC Challenge. He's also no stranger to Yogi Ferrell, as the two played against each other frequently in various AAU and HS camps.
Paige hasn't exactly had the year that many expected him to, but can still get hot from the perimeter (33 percent) and facilitate for his teammates (18.2 percent assist rate). More importantly, he's a savvy veteran that has been in this position before and appears hungry to lead his team to the next step.
Berry, in addition to being UNC's best 3-point shooter at 37.4 percent, is also the team's best free throw shooter at 86 percent.
Junior guard Nate Britt plays the majority of the backup guard minutes and is making 41.2 percent of his 2s and 33.8 percent of his 3s.
TEMPO-FREE PREVIEW

If Indiana is going to impose its offensive will on North Carolina, the Hoosiers are going to need to be smart around the basket and find shooters on the perimeter for open looks.
The Tar Heels are very good defending 2-point field goals (23rd nationally) and with Johnson, Meeks and Hicks, can block shots.
Both teams like to run, but North Carolina plays even more uptempo than Indiana and this is one of a few matchups where the Hoosiers may be better off picking their spots to run. The Tar Heels have the weapons to outscore any team in the country and would welcome a track meet if it turns into one.
Similar to Kentucky, North Carolina is very good at taking care of the ball, but is vulnerable on the offensive glass. Indiana beat the Wildcats in part because of how well it took care of the ball and got second chance points. Both of those numbers again figure to loom large in this game.
WHAT IT COMES DOWN TO
The KenPom prediction is North Carolina by four, with a 34 percent chance for Indiana to pull off the upset. The Vegas line is holding at UNC by 5.5 as of Thursday morning and Sagarin favors the Tar Heels by just three. Nate Silver's Five Thirty Eight gives Indiana just a 27 percent chance to march on to the Elite Eight.
North Carolina is playing as well as anyone in the country right now not named Kansas and with an easy second round win over Providence, the Tar Heels are confident coming into Philadelphia.
Indiana's health is obviously important, as guys like Robert Johnson and Juwan Morgan are going to need to give the Hoosiers some sort of contribution. Indiana must also keep Thomas Bryant on the floor as much as possible as North Carolina will be far more likely to capitalize on his absence than Kentucky.
The Hoosiers have always been better as an underdog under Tom Crean and that's exactly the position they'll be in when the ball tips late Friday night. Will this Sweet Sixteen appearance be different than 2012 and 2013 or will the Hoosiers go home again wondering what could have been?
(Photo credit: Streeter Lecka/Getty Images North America)
Filed to: 2016 NCAA tournament, North Carolina Tar Heels