Primer: NCAA tournament East Regional tip times, TV, ticket and streaming information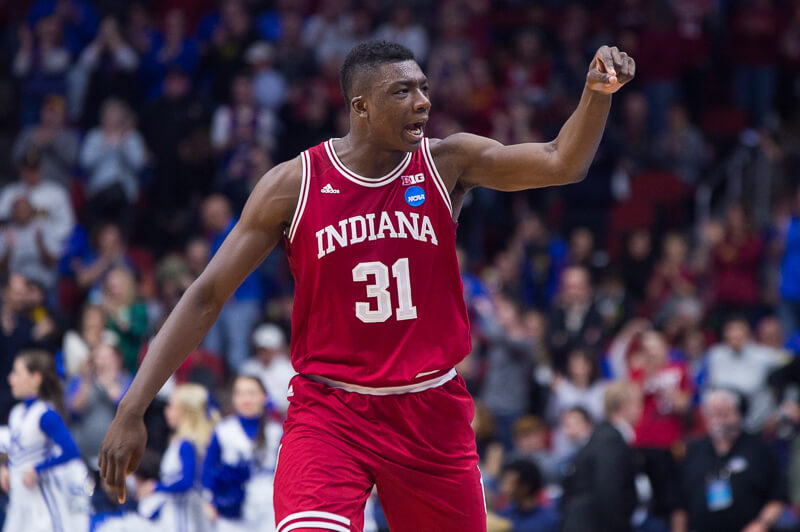 Indiana will continue NCAA tournament play against North Carolina in the Sweet 16 on Friday night in Philadelphia, Pennsylvania at the Wells Fargo Center at approximately 9:57 p.m. ET.
The game will be televised on TBS and Brian Anderson, Steve Smith and Dana Jacobson will handle broadcasting duties.
Tickets to Indiana-North Carolina also includes the early game – Notre Dame vs. Wisconsin – which tips at 7:27 p.m. ET at the Wells Fargo Center.
If Indiana tops North Carolina, the Hoosiers will face the winner of the sixth-seeded Fighting Irish and the seventh-seeded Badgers. The winner of that game will advance to the Final Four in Houston.
Full weekend schedule, bracket, streaming video and ticket information after the jump.
Weekend Schedule:
Thursday, March 24
Practices (open to media and general public, all times local)
Noon-12:50 p.m. Wisconsin
1:00-1:50 p.m. Indiana
2:10-3:00 p.m. Notre Dame
3:10-4:00 p.m. North Carolina
Friday, March 25
7:27 p.m., TBS: Notre Dame vs. Wisconsin
9:57 p.m., TBS: North Carolina vs. Indiana
Sunday, March 27
TBD
View a full television schedule for the NCAA tournament here.
Streaming Information:
All NCAA tournament broadcast will be available over the internet at http://www.ncaa.com/march-madness-live. As well as on the NCAA March Madness app on the iPhone, iPod and select Android devices.
Final Four:
The 2016 Final Four will be played on Saturday, April 2 at NRG Stadium in Houston, Texas. The 2016 national championship game will be played on Monday, April 4.
East Regional Bracket: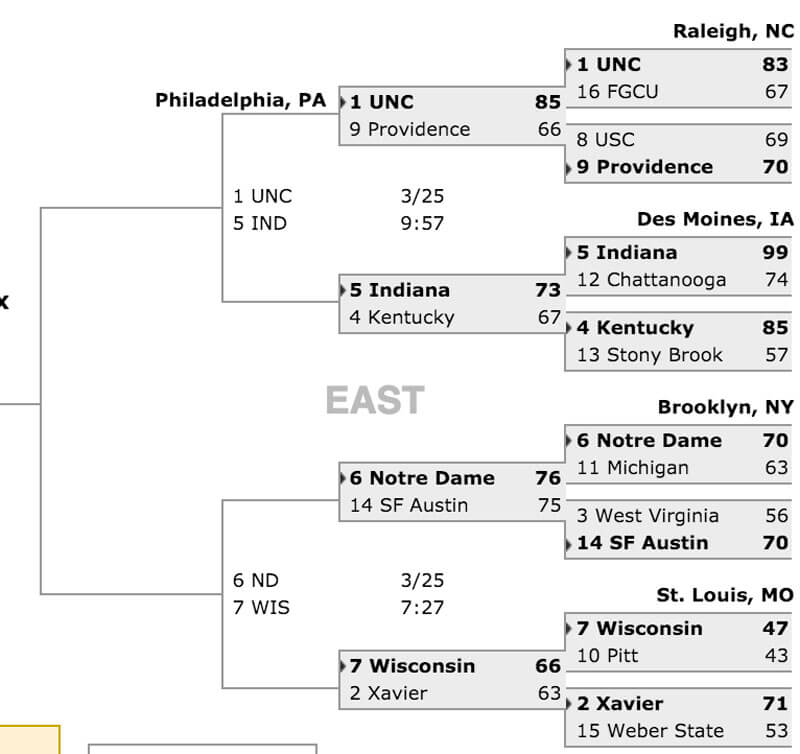 Filed to: 2016 NCAA tournament