At the Buzzer: Indiana 73, Kentucky 67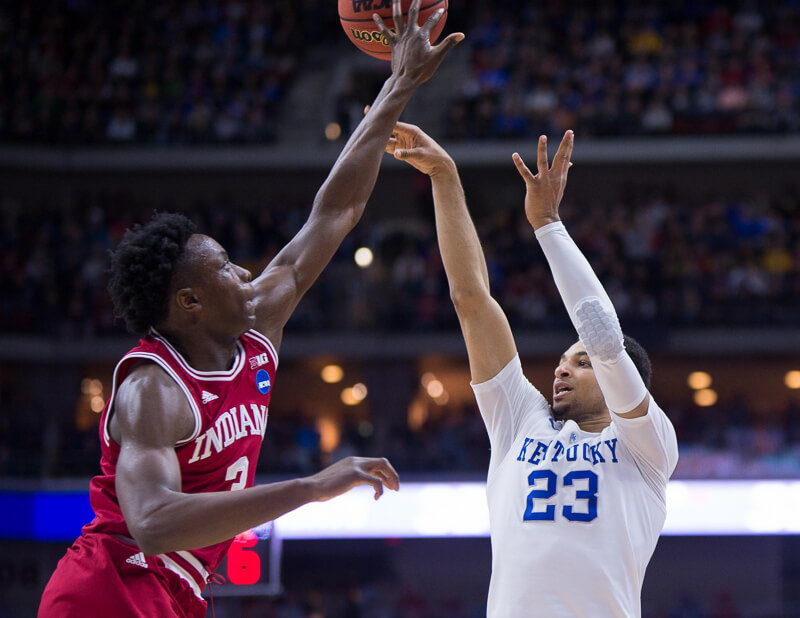 DES MOINES, Iowa – Quick thoughts on Indiana's 73-67 win over Kentucky:
How it happened: Indiana and Kentucky were tied at 50 with 8:04 to play, but as one team looked gas and out of legs, the other started to thrive. Down the stretch, the Wildcats simply couldn't handle IU freshman Thomas Bryant. The 6-foot-10 freshman had 17 of his team-high 19 points in the second half as the Hoosiers advanced to the second weekend of the NCAA tournament for the first time since the 2012-2013 season. It didn't come easy, but Yogi Ferrell rebounded from a tough start to finish with 18 points. Ferrell was 1-of-6 to start and looked outmatched by Tyler Ulis, who finished with 27 points. But it was Ferrell's team who got the last laugh as Indiana took care of the ball and made enough free throws down the stretch to emerge victorious. Ferrell finished with 18 points, five rebounds and four assists.
Standout performer: Bryant scored a team-high 19 points for the Hoosiers, including seven of nine free throws. Bryant's two free throws with 10.4 seconds to play sealed the victory for Indiana.
Statistic that stands out: Indiana limited the nation's number one offense to just .94 points per possession. Just as the Hoosiers won the Big Ten because of their defense, they're headed to the Sweet 16 for the same reason.
Final stats: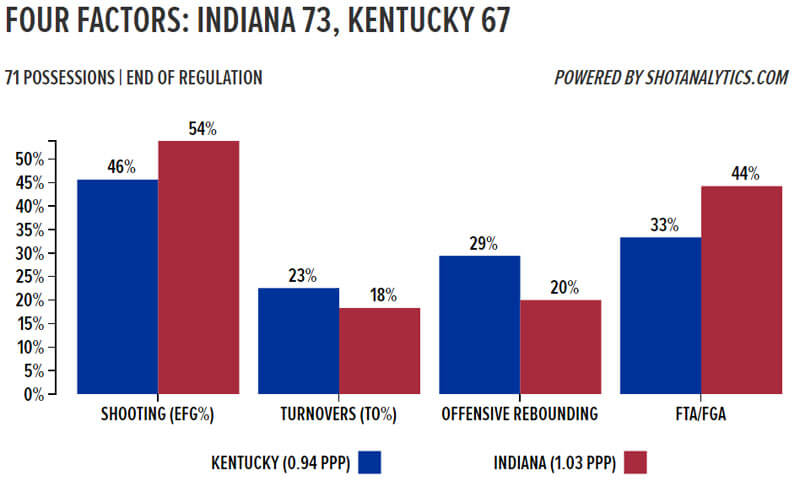 Filed to: 2016 NCAA tournament