At the Buzzer: Michigan 72, Indiana 69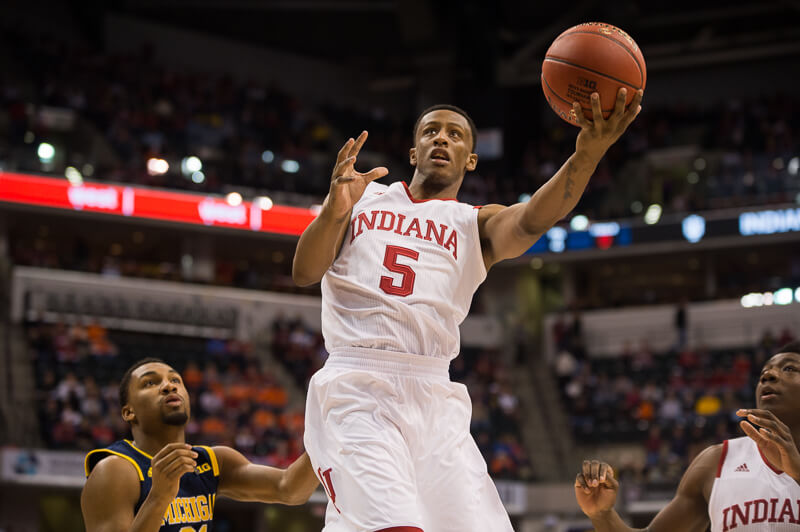 INDIANAPOLIS – Quick thoughts on Indiana's 72-69 loss to Michigan:
How it happened: Michigan came out as a hungry team with its backs to the wall in need of a win to reenter the NCAA tournament conversation. The Wolverines emerged victorious after a Kameron Chatman 3-pointer from the right corner splashed in with 0.2 seconds to go, leaving top-seeded Indiana with yet another quick exit from the Big Ten tournament. The loss doesn't change the fact that Indiana is going to the NCAA tournament and should still have a pretty good seed, but taking control late with a five-point lead at 66-61 and then squandering it in the final 2:36 is a tough way to lose. The Hoosiers will now head back to Bloomington and wait to hear their destination for March Madness on Sunday evening.
Standout performer: OG Anunoby came off the bench and scored 13 points on 6-of-6 shooting and made several momentum changing plays on an afternoon where the Hoosiers struggled to sustain offense.
Statistic(s) that stands out: Indiana hit just 4-of-17 of its 3-point attempts and as a result, never really was able to get in any flow offensively all afternoon. The Hoosiers also allowed Michigan to score 1.11 points per possession, a poor defensive performance for a team that finished with one of the Big Ten's best defenses this season.
Final stats: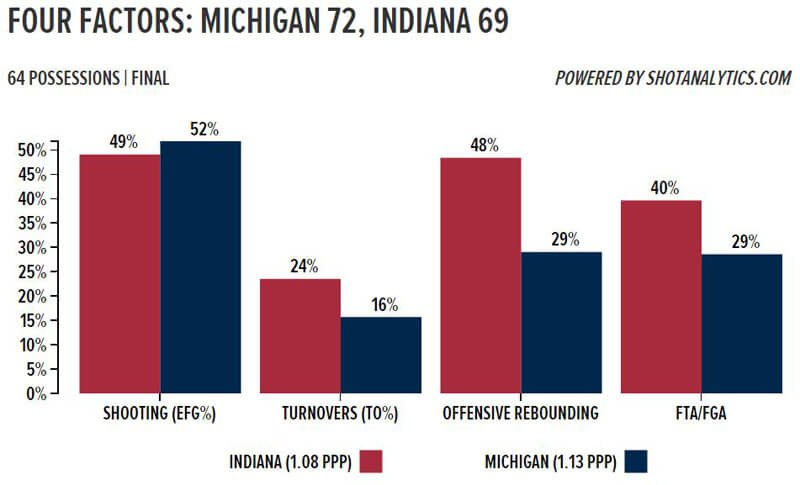 Filed to: 2016 Big Ten tournament, Michigan Wolverines