Crean on Juwan Morgan: "I think we'll have him"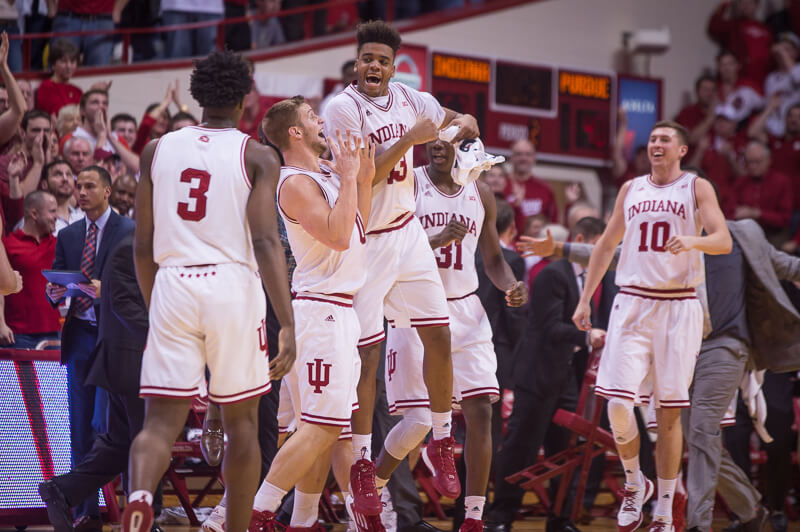 Indiana freshman forward Juwan Morgan, who left Tuesday's 81-78 win at Iowa with a left shoulder injury, may not miss any time according to Tom Crean.
In an interview with Andy Katz on ESPNU earlier this afternoon, Crean said he believes the 6-foot-7 forward will be available for Sunday's game against Maryland.
"We're going to practice later today and Juwan should be available for some of it. He's not 100 percent back yet and we know that. We've been down this road before with him with the shoulder and it takes a little bit for him to recover. And he's a very tough young man.
"We didn't practice yesterday and he's been really good with being diligent in his rehab. So I think we'll have him."
Morgan is averaging 2.8 points and 2.4 rebounds in 9.2 minutes per game in Big Ten play and has made a 3-pointer in four consecutive games.
Indiana and Maryland tip off Sunday at 4:30 p.m. ET on CBS.
Filed to: Juwan Morgan