POTB 112: IU, Big Ten bracketology with Andy Bottoms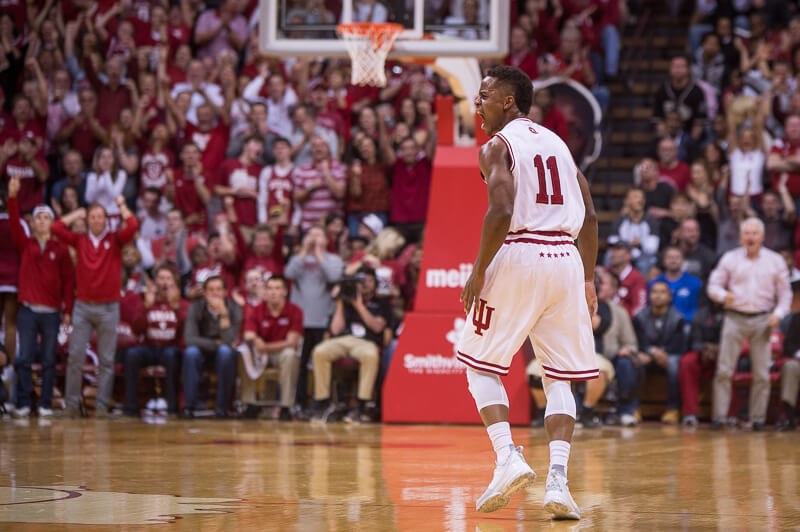 Podcast on the Brink is back for a new episode with host Jerod Morris of The Assembly Call. The show is currently available weekly. You can access a full archive of episodes here.
(Editor's note: If you enjoy Podcast on the Brink and would like it to continue as a regular feature on Inside the Hall, please consider completing our audience survey at this link to help us improve the show and also learn more about our audience.)
In this week's edition of the show, Morris and Inside the Hall editor Alex Bozich are joined by the Web's No. 1 bracketologist, Andy Bottoms of The Assembly Call to discuss Indiana's prospects for seeding in the 2016 NCAA tournament, Big Ten bubble teams and more.
Among the topics discussed:
· Indiana's 2016 NCAA tournament resume as it stands today
· The good and the bad about IU's resume
· How the tournament committee will view the injury to James Blackmon Jr.
· Why Michigan State could be the Big Ten's best shot at a No. 1 seed
· A look at Big Ten bubble teams and what each needs to do to get a bid
· The bubble nationally and the lack of leagues with potential to steal bids this year
· Best case and worst case seeding scenarios for the Hoosiers
And plenty more. As always, feel free to drop the show a note at [email protected].
Listen in the audio player below, download the episode, subscribe via iTunes or subscribe to the RSS feed.
Filed to: Podcast on the Brink