Crean on Johnson injury: "It's a definite ankle sprain"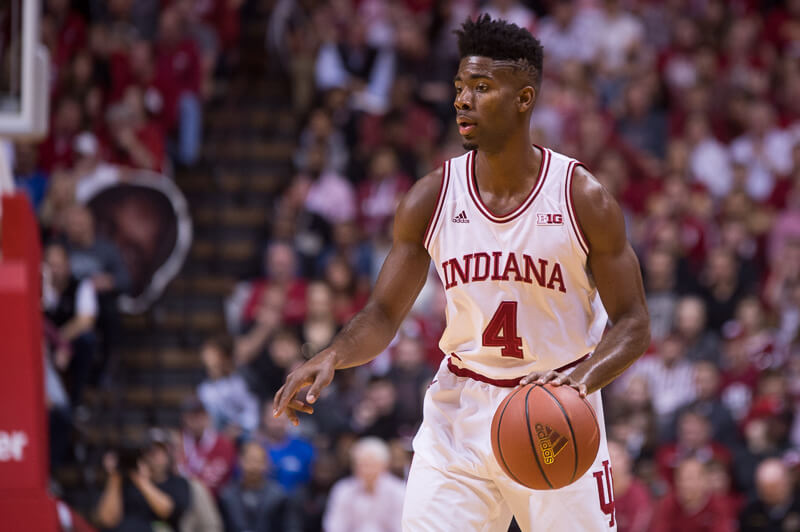 Indiana sophomore guard Robert Johnson, who left Saturday's 77-73 win over Purdue after taking a fall underneath the basket late in the second half, has a sprained ankle according to Hoosiers coach Tom Crean.
Johnson had to be carried off the floor after colliding with two Purdue players with 3:34 remaining in the game.
"He's got an ankle sprain," Crean said on his weekly radio show at the Holiday Inn in Bloomington. "It's a definite ankle sprain. We're just going to have to continue to monitor it. It's not like we're going to be able to update it constantly. It's going to be evaluated over time. There's no way to predict injuries, let alone an ankle sprain."
The 6-foot-3 junior guard from Richmond, Virginia, is averaging 8.2 points, 3.5 rebounds and 3.1 assists in 27 minutes per game. He scored six points in IU's win over Purdue.
Crean did not give a timetable for Johnson's return, but said that he will be in good hands with trainer Tim Garl and the team's medical staff.
"He's in a 24/7 mindset of care, but we've got to let him heal," he said.
Indiana plays Thursday at 9 p.m. ET at Illinois on ESPN.
Filed to: Robert Johnson