POTB 111: The current state of IU and a Purdue preview with Chronic Hoosier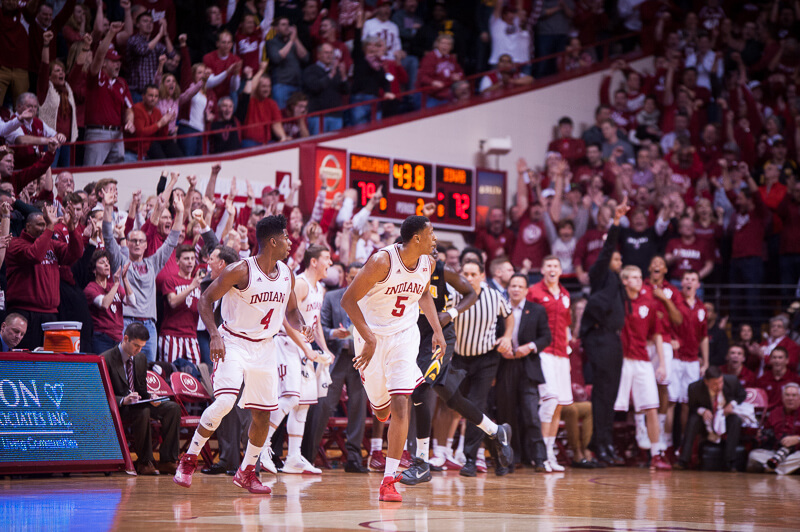 Podcast on the Brink is back for a new episode with host Jerod Morris of The Assembly Call. The show is currently available weekly. You can access a full archive of episodes here.
In this week's edition of the show, Morris and Inside the Hall editor Alex Bozich are joined by Chronic Hoosier to review the recent play of the Hoosiers and to look ahead to Saturday's matchup with Purdue.
· A big picture look at where Indiana is right now and what's to come the rest of the way
· The recent play of Yogi Ferrell and why he might be struggling
· Why Indiana might be better equipped to avoid the late season fade we've seen in previous years
· Thoughts on Indiana's freshman class and the impact it is making on this year's team
· Robert Johnson's improvement over Indiana's last five games
· Good Troy vs. Bad Troy and what his play could mean for the Hoosiers down the stretch
· The Purdue-Indiana matchup and how things could play out
· How comfortable fans should feel about Indiana playing away from Assembly Hall the rest of the season and in the Big Ten and NCAA tournaments
And plenty more. As always, feel free to drop the show a note at [email protected].
Listen in the audio player below, download the episode, subscribe via iTunes or subscribe to the RSS feed.
Filed to: Podcast on the Brink