Five takeaways from Indiana's win over Nebraska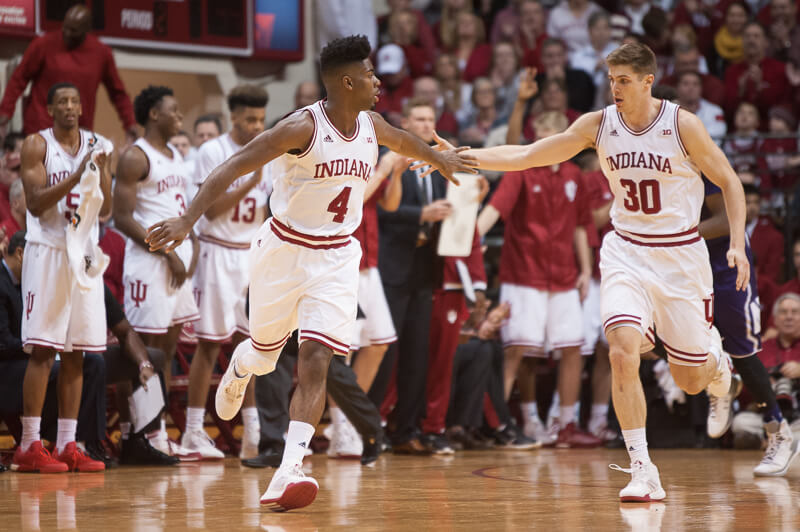 Indiana improved to 21-6 and 11-3 in the Big Ten on Wednesday night with an 80-64 win over Nebraska at Assembly Hall. The victory moved the Hoosiers back into a tie for first place in the conference with Iowa.
Here's a look at five takeaways from the win over the Cornhuskers:
· An improved defensive effort: After giving up more than a point per possession in three straight games, Indiana was much better defensively against Nebraska.
For the tenth time in 14 tries, Indiana held a Big Ten opponent under a point per possession as the Huskers managed just .995 points per trip on Branch McCracken Court. For perspective on how much IU's defense has improved, the Hoosiers held just four teams under a point per possession last season in league play.
"I think we did a better job of making in-game adjustments, and like Troy (Williams) said, collectively we had a better mindset coming out in this game," Robert Johnson said. "And when they made a little run, we came together and made sure that we got a stop right there and didn't let that small run turn into a big run. I think that was one of the keys."
· Good Troy outshines Bad Troy: It was a shaky start in terms of taking care of the ball for junior wing Troy Williams, who committed two turnovers in the game's first five minutes.
But even as he was turning it over, it was clear that Williams was far more engaged than what we saw on Sunday in East Lansing. After going scoreless in 17 minutes against Michigan State, Williams was aggressive against Nebraska and simply couldn't be stopped at the rim.
Five of his eight made field goals were at the rim and two others were in the paint as he finished with 18 points on 8-of-9 shooting from the field.
"After Michigan State, I didn't come out aggressive," Williams explained. "And I watched — we watched it, and we just — me and Coach Crean had talked and we decided it's time to put on an aggressive mindset. Playing like that, I see the results it gets me."
· Improved shot selection: Indiana's shot selection in East Lansing wasn't the greatest and the numbers bear it out. As UMHoops pointed out earlier in the season, the Hoosiers take the largest percentage of 3s and layups/dunks in the Big Ten.
At Michigan State, Indiana took nine 2-point attempts outside of the paint, which is too many. Things were cleaned things up against Nebraska as Indiana attempted just three 2-point field goals outside of the paint.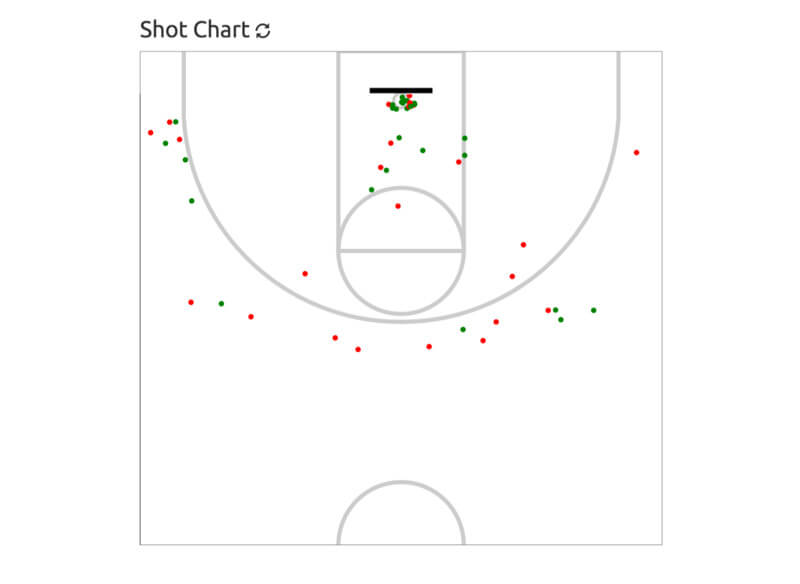 · Career night for Morgan: Thomas Bryant was the prize of IU's 2015 recruiting class and OG Anunoby has turned heads with his play in conference games.
But on Wednesday night, it was Juwan Morgan's time in the spotlight. He didn't play huge minutes (11), but made the most of his time on the floor by finishing with 12 points, five rebounds and a steal. The 6-foot-7 forward was 3-of-5 from the field and 5-of-6 from the free throw line.
"It was just teammates setting me up putting me in a position to get easy baskets," Morgan said. "I remember the most recent one, Troy drove to the lane hard, like we said, with that attacking mindset, and all I did was move out of the way and he found me."
· Johnson's steady improvement: It's no secret that Robert Johnson struggled the first half of the Big Ten season, but the sophomore guard is making it a back half to remember so far.
While Johnson's assist and rebounding numbers are down slightly over the last five games compared to the first nine, his numbers elsewhere are up considerably:

The turnover improvement is notable, but the increased scoring and efficiency from both inside and outside the arc are as important going forward. Wednesday was another tough shooting night for Yogi Ferrell, but Johnson was 4-of-9 from the field and finished with 13 points, which was second highest on the team.
Filed to: Nebraska Cornhuskers, Robert Johnson, Troy Williams