What to Expect: Minnesota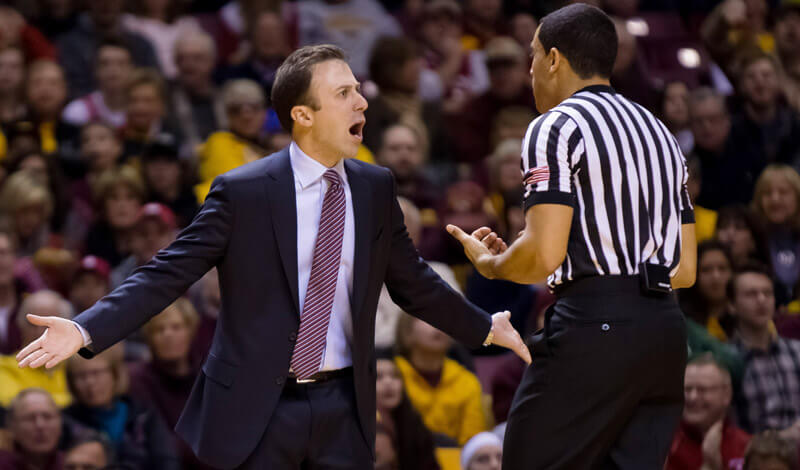 Following Tuesday's 82-79 overtime loss to Wisconsin at the Kohl Center, Indiana returns to Assembly Hall on Saturday afternoon to host Minnesota. The Golden Gophers are 6-15 overall and 0-9 in the Big Ten.
The game will be broadcast on BTN at 2:15 p.m. ET with Josh Lewin and Bob Wenzel on the call:
No, Indiana's narrow loss to Wisconsin in Madison on Tuesday night didn't sound off any alarms about this Hoosier team. Strength of schedule aside, as of Friday morning, Indiana has the Big Ten's best offense and defense in conference play.
What the loss did represent was an opportunity missed. Road wins in conference play are difficult to come by and Indiana was right there against Wisconsin, only to come up just short in what was mostly viewed as a 50/50 game. But the Hoosiers can't let the loss linger or dwell on it.
Saturday's opponent, Minnesota, has won just one game since November 30, but has lost its last four by a combined 21 points. Indiana already beat the Golden Gophers in Minneapolis, but now must hold serve at home if it hopes to remain a viable contender in the race for the Big Ten regular season title.
MEET THE GOPHERS (all stats, shot charts are for conference games only)
Due to foul trouble, sophomore guard Nate Mason played a season-low 22 minutes in the first matchup between IU and Minnesota back on Jan. 16, but remains at the top of the scouting report when looking at the Gophers.
The 6-foot-2 Mason is using 27.9 percent of Minnesota's possessions while on the floor, the sixth most of any Big Ten player in league play. Mason averages a team-high 14.4 points, but is shooting just 42.7 percent on 2s and 34.1 percent on 3s. He's third in the conference in assist rate (36.5 percent) and has a solid 2.3-to-1 assist-to-turnover ratio. Mason scored just five points against IU at the Barn, but is averaging 19.7 points in the three games since. As his ShotAnalytics chart below shows, Mason is very strong in the mid-range game: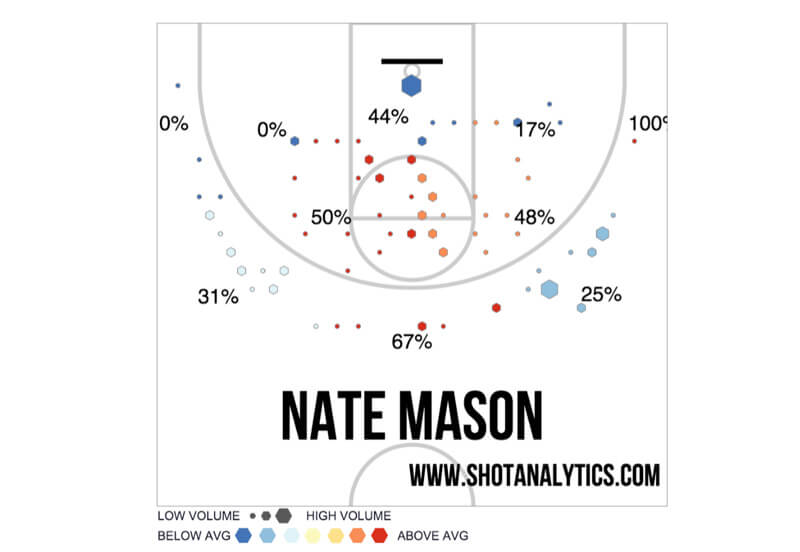 Freshman Dupree McBrayer has started the last five games with Mason in the backcourt and is averaging six points, 3.1 assists and 2.3 rebounds. McBrayer has really struggled from distance and is shooting a woeful 21.4 percent on 3s.
Senior guard Carlos Morris gives the Gophers some scoring off the bench as he's fourth on the team at 9.1 points per contest in Big Ten play. Like most of Minnesota's roster, Morris has also struggled with his shooting as he's making just 32 percent of his 3s and 42.9 percent of his 2s.
Two other freshmen, Kevin Dorsey and Ahmad Gilbert, are also in the backcourt rotation. Dorsey has been awful from an efficiency standpoint (30.9 eFG%) and Gilbert is averaging just 3.2 points in 11.7 minutes per game.
The majority of Mason's help is likely to come from Jordan Murphy, Joey King and potentially Charles Buggs. Murphy is a promising freshman who had 10 points and eight rebounds in the first meeting between the two teams. He's averaging 10.8 points and a team-high 6.9 rebounds in conference games. He ranks in the top 10 in the Big Ten in defensive rebounding percentage at 22.2.
Senior Joey King went off against the Hoosiers in the Barn for 18 points, including 4-of-5 on 3s. King is making 44.2 percent of his 3s in Big Ten play, which ranks 10th in the conference. In three career games against IU, King is averaging 15.7 points.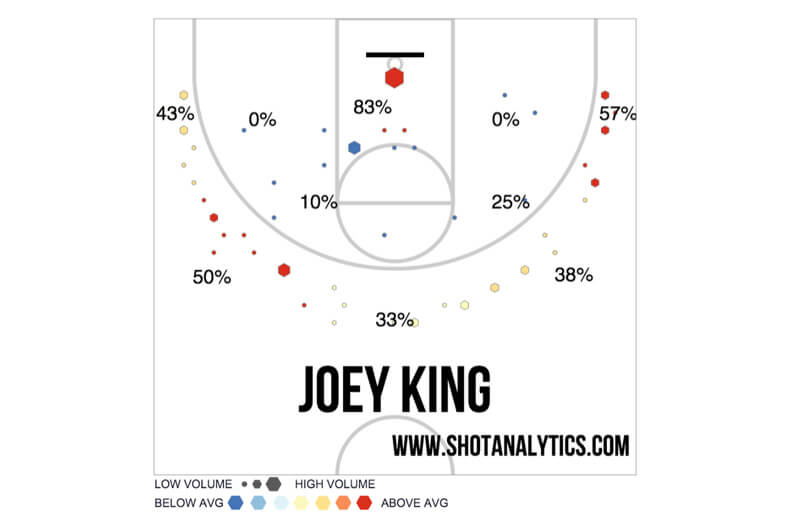 Minutes for Buggs are on the rise as he played 27 at Michigan, 39 at home against Illinois in an overtime contest and then 26 versus Purdue. At 6-foot-9 and 230 pounds with decent athleticism, Buggs is a guy that the Gophers should be getting more out of but he was in Richard Pitino's doghouse for the early part of the league schedule. Over his last three, Buggs is averaging 4.7 points and 3.3 rebounds.
Minnesota starts Bakary Konate in the post and he remains a work in progress. Konate is averaging just 4.8 points and 3.1 rebounds in league play, but is making 57 percent of his 2s. However, he's averaging more than 6 fouls per 40 minutes, which has limited his playing time.
TEMPO-FREE PREVIEW

Indiana played poorly offensively in the Barn (1.01 points per possession) and Minnesota was able to stay in the game mostly due to an absurd free throw rate (FTA/FGA). The Gophers had a 65.2 free throw rate in Minneapolis compared to 19 percent for the Hoosiers. That resulted in Minnesota outscoring IU by nine from the line.
Two things to watch for on Saturday: Will Indiana establish dominance on the glass? The Hoosiers grabbed 31.9 percent of their missed shots at the Barn and scored nine second chance points. Second: Will IU get back on track defensively? Wisconsin was the first Big Ten opponent to score more than a point per possession on the Hoosiers (1.09). Minnesota is averaging just .94 points per trip through nine league games, so holding that at or below that mark should be the goal.
WHAT IT COMES DOWN TO
KenPom likes Indiana to win by 20 with a 95 percent chance of victory and Sagarin's predictor has the Hoosiers winning by 21. Indiana's average margin of victory in its last three games at Assembly Hall is 30.3.
How important is this game for Indiana to take care of business in? After tipping as KenPom favorites in all of their first nine league games, the Hoosiers are projected to go 5-4 the rest of the way.
A 13-5 finish probably won't have a chance to win the league, but it would certainly set IU up nicely for the Big Ten tournament and beyond. To get there, Indiana can afford no missteps. The Hoosiers are the superior team and should be motivated after a narrow road loss at Wisconsin. If Indiana is the team we saw over the first seven league games, they'll dispatch of Minnesota comfortably.
Filed to: Minnesota Golden Gophers