Crean, Hoosiers not overlooking Minnesota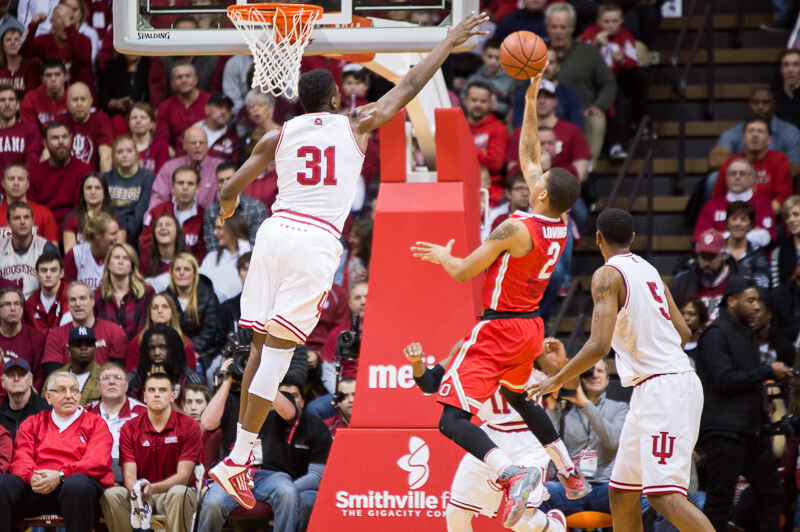 Indiana will look to keep its nine-game winning streak alive Saturday when it travels to Williams Arena to take on Minnesota.
The Golden Gophers have struggled for the last month and a half and are at the bottom of the Big Ten standings at 0-5. They are 6-11 overall and have lost nine of their last 10 games. Most recently, Minnesota lost 84-59 to Nebraska at Pinnacle Bank Arena.
The Hoosiers, meanwhile, are trending in the opposite direction. Tied atop the Big Ten standings with Iowa (4-0), IU must avoid a letdown following Sunday's rout of Ohio State at Assembly Hall.
A road test in the Big Ten, however, is never easy.
"Minnesota is always a tough place to play at," Tom Crean said in quotes provided in a release by IU media relations. "It's a unique setting and their fans give them tremendous support. I wouldn't expect anything different on Saturday morning."
Despite the poor record, Crean says it doesn't reflect how good of a team Minnesota really is. The Golden Gophers beat Clemson earlier this season in the Big Ten/ACC Challenge. This week, Clemson upset both Louisville and Duke in ACC play.
Minnesota is led in scoring by sophomore guard Nate Mason, who averages 12.7 points per game. Senior forward Joey King is right behind him at 12.6.
The Gophers do not have one guy that can take over a game, meaning the balanced attack it has must show up each game for them to have any shot at a win.
Sitting at No. 197 overall in KenPom's rankings, one spot behind the New Jersey Institute of Technology, Minnesota is the second lowest ranked team in the Big Ten. It's ranked No. 262 in adjusted defense, and No. 157 in adjusted offense.
For comparison, Indiana is ranked No. 25 overall, No. 69 on defense and No. 17 on offense.
"I continue to believe that there is a lot of room for improvement with our team," Crean continued in a release provided by IU media relations. "I've really been pleased with the way different guys have stepped up in different situations. When you have that, you can allow players to work through tough stretches without the pressure that can come with the adversity. Our guys know that and they have developed a greater trust amongst each other and allowed the game to come back to them naturally."
Filed to: Minnesota Golden Gophers