At the Buzzer: Indiana 85, Ohio State 60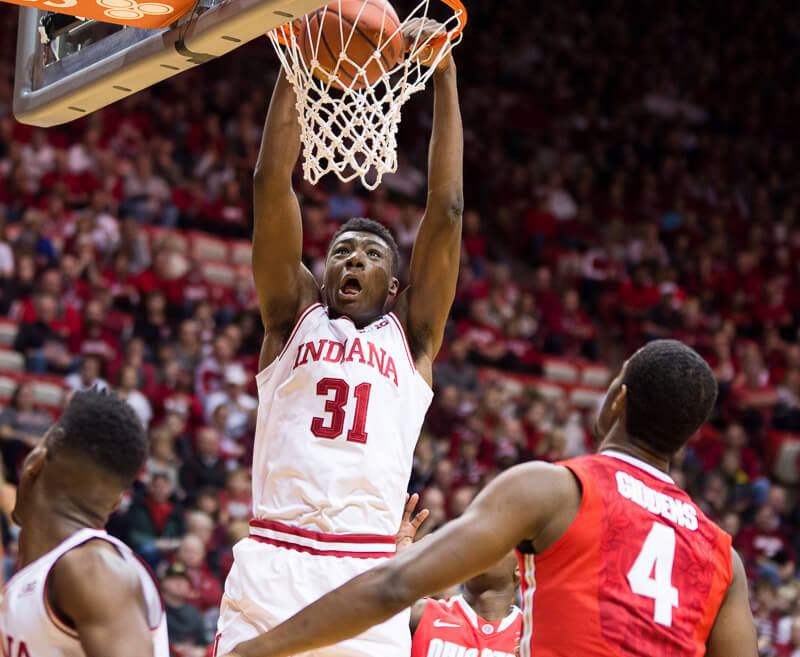 Quick thoughts on Indiana's 85-60 win over Ohio State:
How it happened: Indiana left little doubt from the opening tip on Sunday afternoon in Assembly Hall. The Hoosiers were the more energized team and raced out to a 10-0 lead before the first media timeout. From there, the onslaught continued the remainder of the first half as IU scored 1.45 points per possession and shot an effective field goal percentage of 57. More importantly, the Hoosiers turned it over on just 15 percent of their first half possessions. The defense was very good, too, as Ohio State managed just 0.54 points per possession as IU built a 48-18 lead at intermission. The lead ballooned to as much as 36 early in the second half and the Buckeyes never got closer than 22 the rest of the way.
Standout performer(s): Thomas Bryant and Troy Williams. Both deserve mention today for the energy and effort produced on Branch McCracken Court. Bryant dominated Ohio State's Trevor Thompson and Daniel Giddens in the post to finish with 18 points and 13 rebounds. And Williams broke out of his recent funk in a major way with 23 points, six rebounds, two assists and just one turnover.
Statistic that stands out: Ohio State came in with one of the Big Ten's best defenses, but left Bloomington as the victim of an offensive barrage. Through its first three league games, Ohio State was allowing just .93 points per possession. Indiana finished Sunday afternoon with 1.21 points per trip.
Final stats: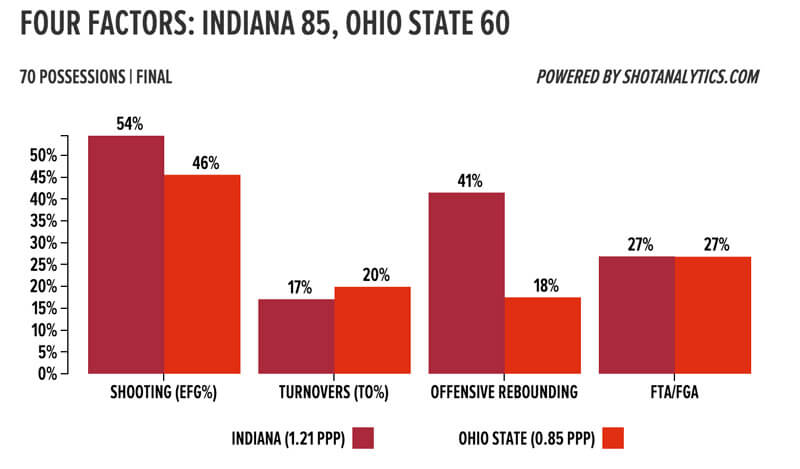 Filed to: Ohio State Buckeyes