Five takeaways from Indiana's win over Rutgers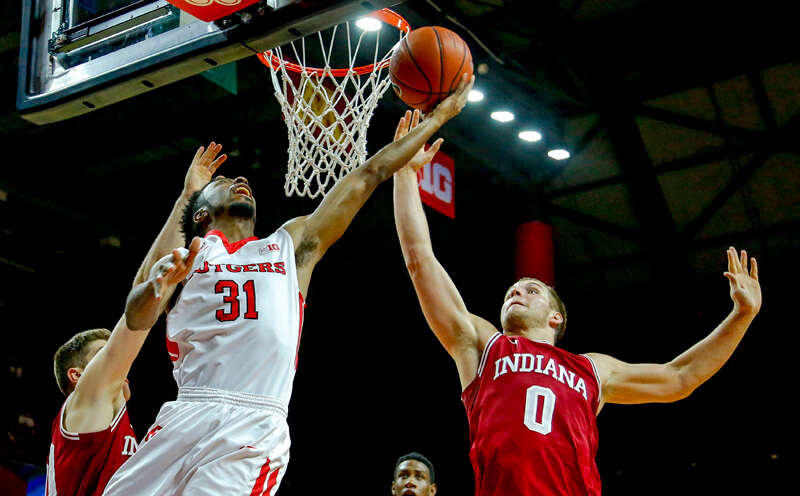 Indiana moved to 11-3 overall and 1-0 in Big Ten play on Wednesday afternoon with a 79-72 win over Rutgers in Piscataway, New Jersey.
Here's a look at five takeaways from the win over the Scarlet Knights:
· It wasn't pretty, but it was a Big Ten road win: No, Rutgers isn't a team that is going to win many, if any, conference games. But given that Indiana was just 2-3 away from Assembly Hall entering Wednesday's game, it was important to get a victory, particularly in a game where the Hoosiers had the more talented roster and the better team.
There were plenty of issues for IU in the win – turnovers chief among them – but the Hoosiers have plenty of winnable road conference games and this was at the top of the list. It won't mean much on a potential NCAA tournament resume, but this was definitely a game IU needed to have if it wants to be a factor in the conference race.
· IU's bench came up big: With James Blackmon Jr. sidelined with a knee injury and several of IU's key contributors turning the ball over, the bench scoring for the Hoosiers was the difference.
Max Bielfeldt had career-highs of 18 points and 14 rebounds. OG Anunoby, who continues to show improvement, had eight points and seven rebounds in 15 minutes. And walk-on Ryan Burton, who has played sparingly this season, came in and splashed a pair of corner 3s.
"We got a lot of contributions," Tom Crean said. "That's what a team needs to have. It's like in baseball. The best managers, they find ways to get guys innings. They find ways to get those position players in the game for not just pinch hits, but for two to three innings in right or left field. That's where Ryan (Burton) steps in, OG (Anunoby) plays much better."
· Turnovers remain a major issue: Indiana's turnover issues had been well documented through the first 13 games, but the Hoosiers had been better in that regard over the second half of the non-conference schedule.
Wednesday, however, was a major step in the wrong direction. IU turned it over a total of 23 times for a turnover percentage of 31. Both were season-highs.
During his postgame radio interview, Crean summed up his thoughts on the subject succinctly: "Our turnovers were atrocious."
· The status of the Blackmon Jr. injury remains unclear: James Blackmon Jr. missed the game with a right knee injury sustained Monday in practice and it was clear that Indiana missed his scoring, the spacing he helps provide and the guard depth throughout Wednesday's game.
Crean said the injury was sustained in a drill and that it was non-contact. What's not certain, however, is the seriousness of the injury or when Blackmon Jr. will return to the Indiana lineup.
"It's in the evaluation stage," Crean said postgame. "It's in the hands of the doctors."
· Ferrell bounces back with strong second half: After turning it over four times before intermission and scoring just four points, Yogi Ferrell stepped up in the second half.
In 18 minutes, Ferrell scored 16 points on 5-of-10 shooting and also hit five of his seven free throw attempts. More importantly, he had four assists and just two turnovers.
Through 14 games, Ferrell is averaging 16.4 points, six assists and 4.6 rebounds per game. His assist-to-turnover rate sits at 2.3-to-1.
(Photo credit: Jim O'Connor-USA TODAY Sports)
Filed to: Max Bielfeldt, Tom Crean, Yogi Ferrell