POTB 104: Big Ten team-by-team win predictions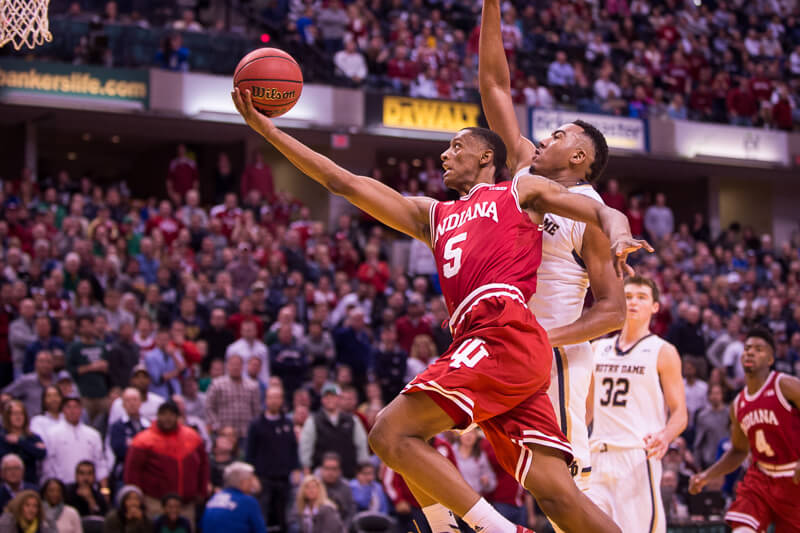 Podcast on the Brink is back for a new episode with host Jerod Morris of The Assembly Call. The show is currently available weekly. You can access a full archive of episodes here.
In this week's edition of the show, Morris is joined by Inside the Hall editors Alex Bozich and Ryan Corazza and the trio issues their conference win predictions for each team.
In addition to the win predictions, the discussion also hits on Big Ten player of the year prediction and which teams are most likely to either surprise or disappoint in league play. (For reference, we've included the record predictions for each Big Ten team discussed in the show at the very bottom of this post.)
As always, feel free to drop the show a note at [email protected].
Listen in the audio player below, download the episode, subscribe via iTunes, subscribe via Stitcher or subscribe to the RSS feed.
Alex:
Michigan State: 15-3
Purdue: 14-4
Maryland: 14-4
Iowa: 12-6
Indiana: 11-7
Michigan: 10-8
Ohio State: 9-9
Northwestern: 9-9
Wisconsin: 8-10
Illinois: 7-11
Nebraska: 6-12
Penn State: 5-13
Minnesota: 4-14
Rutgers: 2-16
Ryan:
Michigan State: 14-4
Purdue: 13-5
Maryland: 13-5
Iowa: 12-6
Indiana: 12-6
Michigan: 10-8
Ohio State: 10-8
Northwestern: 8-10
Wisconsin: 8-10
Illinois: 7-11
Nebraska: 7-11
Penn State: 6-12
Minnesota: 4-14
Rutgers: 2-16
Michigan State: 15-3
Maryland: 13-5
Purdue: 13-5
Iowa: 12-6
Wisconsin: 12-6
Indiana: 11-7
Ohio State: 10-8
Michigan: 9-9
Illinois: 8-10
Nebraska: 8-10
Northwestern: 5-13
Penn State: 5-13
Minnesota: 3-15
Rutgers: 2-16
Filed to: 2015-2016 Big Ten preview