Kennesaw State visits Bloomington in final non-conference game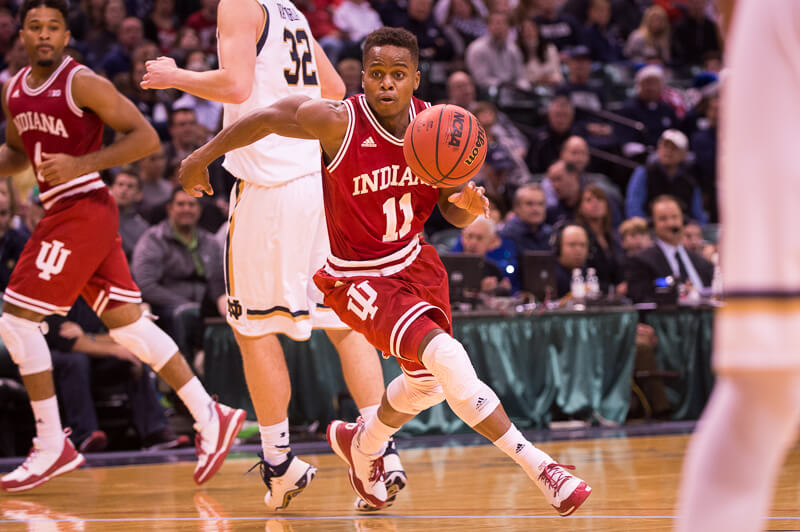 Kennesaw State comes to Bloomington today as Indiana's final non-conference opponent before Big Ten play starts Dec. 30 at Rutgers.
The Owls (3-10) are members of the Atlantic Sun Conference, and are currently ranked No. 324 according to KenPom.
Kennesaw State has played five teams from power five conferences, losing all five to Alabama, LSU, Arizona State, West Virginia and Louisville. The Owls are coming off of a 78-66 loss to Chattanooga on Friday.
"They run the flex offense at a very high level," Tom Crean said on Monday. "They're very active, they've played a tough schedule. The flex offense provides enough to keep us busy. It's a matter of us continuing to improve and build on what we want to get better at. That's what we've really been focused on."
The Owls are led on offense by Yonel Brown, a 5-foot-9 senior guard, who scores 16.8 points per game and junior guard Kendrick Ray who averages 15.5 points and 5.8 rebounds per game.
The game marks the last chance for the Hoosiers get themselves where they want to be heading into conference play. IU plays its first two conference games on the road and won't play at home again until Jan. 5 when the Wisconsin Badgers, who are no longer coached by Bo Ryan, arrive in Bloomington.
Unranked in both the coaches and AP poll, IU sits at No. 23 in the KenPom rankings.
The win in the Crossroads Classic has the chance to be a kick-starter for the Hoosiers, as they battled back from a 16-point deficit in the second half against Notre Dame.
"We played desperate," Yogi Ferrell said. "We played like we didn't want to lose that game. We just kept chipping away at the lead that they had."
Kennesaw State is coached by Al Skinner, who was hired as head coach in April. Skinner previously was the coach at Boston College from 1997-2010. Before that, he was the coach at Rhode Island for nine seasons.
The Owls are a small team, with no player taller than 6-foot-8 on their roster. Aubrey Williams, a 6-foot-6 forward is the team's leading rebounder at 7.2 a game.
Expect the Hoosiers to feed Thomas Bryant in the post, and get everyone on their roster on the court at one point or another.
Harrison Niego may see minutes at guard to keep the trio of Ferrell, James Blackmon Jr. and Robert Johnson, who has dealt with some ankle soreness, fresh for Big Ten play. Ferrell says he thinks the team can continue playing the way they did in the second half against Notre Dame.
"It's all about mindset really," Ferrell said. "Most of that game we weren't really there focused defensively. We want to carry that second half mindset into the next game."
Filed to: Kennesaw State Owls, Tom Crean, Yogi Ferrell