At the buzzer: Indiana 105, McNeese State 60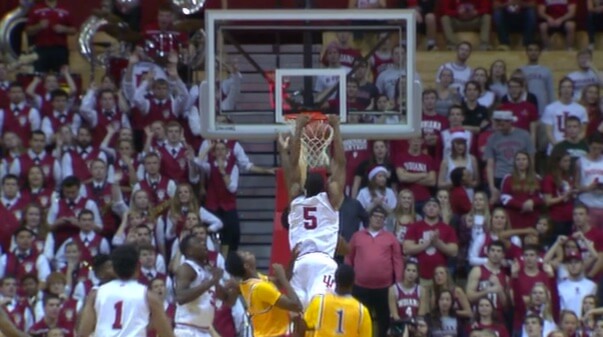 A few quick thoughts on Indiana's 105-60 win against McNeese State:
How it happened: After a slow start, IU went on a big first half run of to put it out of reach for McNeese State. Over a stretch of 10:33, the Hoosiers outscored the Cowboys 37-11. McNeese State was as bad as advertised, and IU is now 8-3 on the season heading into the Crossroad Classic where it will play Notre Dame. Outside of some exciting Troy Williams dunks, really nothing too exciting or important to see here.
Standout performer: James Blackmon Jr. had a game high 24 points on 9-of-17 shooting. He made five threes, and outside of one possession in the first half, didn't stand out negatively on defense. He also had four rebounds, two assists and two blocks. Adding to it, he had zero turnovers.
Statistics that stand out: IU had only nine turnovers for turnover percentage of just 12. After 17 against IPFW, the ball was taken care of much better on Saturday. The only player with more than one was Troy Williams with four.
Number that needs work: Rebounding has continued to be inconsistent this season for the Hoosiers. They were never really able to separate themselves on the glass from the Cowboys, and finished with 47 rebounds to McNeese State's 40. But overall, not many numbers to be picky about after a blowout win like this one.
Final Stats: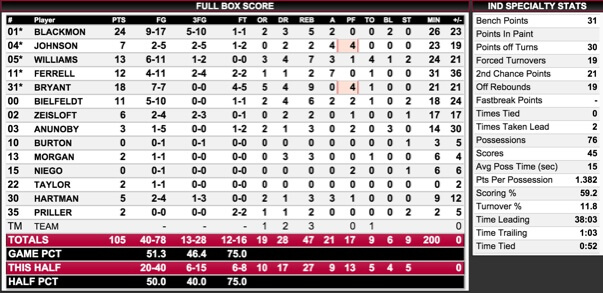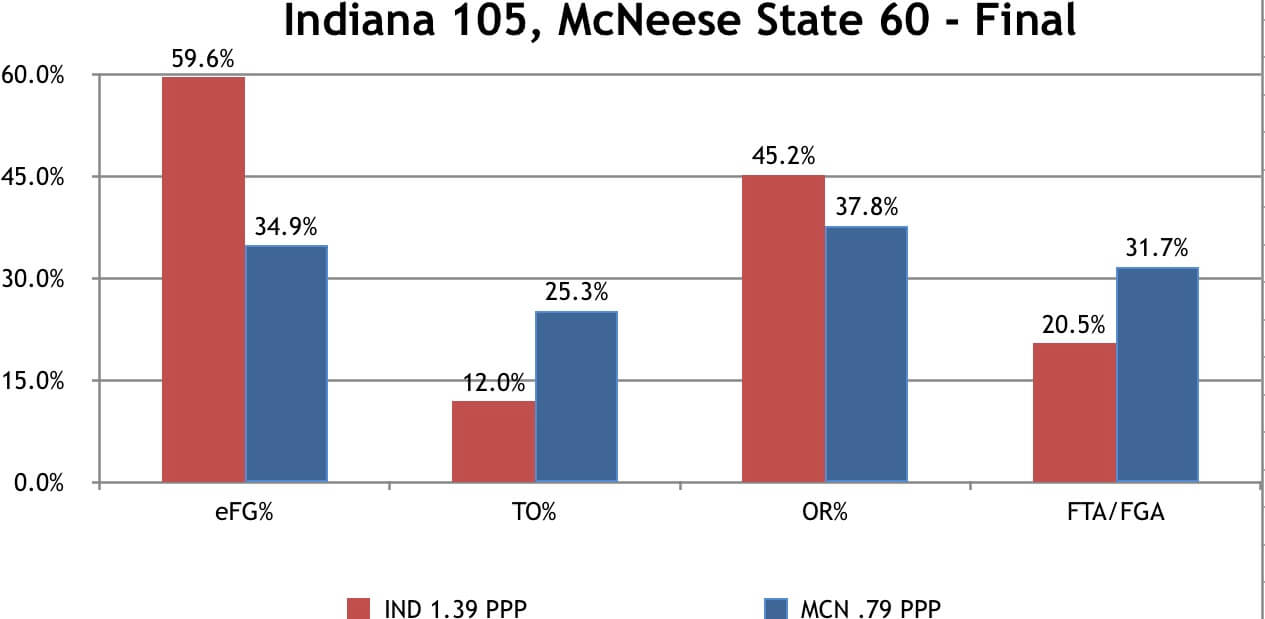 Filed to: James Blackmon Jr., McNeese State Cowboys