Eastern Illinois (and Jim Harbaugh) in Bloomington for season opener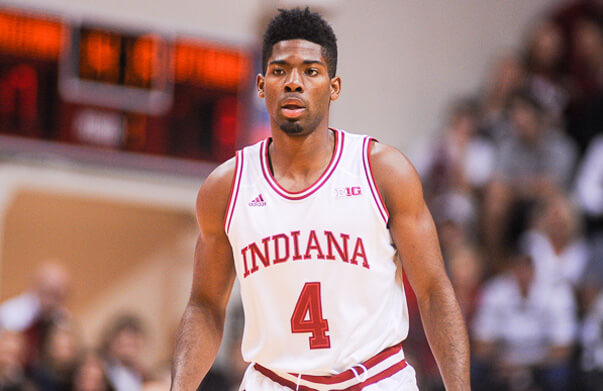 After winning both of its exhibition games, the IU men's basketball team opens up the regular season against Eastern Illinois at 7 p.m. tonight in Assembly Hall.
The Hoosiers, ranked No. 15 in the preseason Associated Press Top 25, face sky high expectations from fans, something sophomore guard Robert Johnson welcomes.
"We're definitely excited with the expectations we have," Johnson said. "It's always fun to go out and play with those types of expectations. You have something to live up to."
Eastern Illinois has never beaten a ranked team in school history, and has not won a season opener since 2009 when it beat Toledo.
The Panthers have nine new members to this year's squad – six freshmen, two junior college transfers and one four year transfer.
"This team plays very fast," Tom Crean said. "They play very innovative, they can play through all five guys and they can isolate."
Eastern Illinois is led by senior wing Trae Anderson, who averaged 13.2 points per game last season and also pulled down 4.9 rebounds.
On Thursday, Crean said his team will be making more of an effort to get the ball in to the post to freshman Thomas Bryant and senior Max Bielfeldt. EIU has just one true big man, senior Luke Piotrowski, who stands at 6-foot-11. He is also one of the few returnees for the Panthers.
"This team does a really good job of dropping the ball to the baseline," Crean said. "So we've got to make sure we're able to take away that element of their offense."
Bryant has played limited minutes in the preseason in part to a minor foot injury that caused him to miss several preseason practices. Through the first two exhibition games, Bryant has started along with Bielfeldt, Yogi Ferrell, James Blackmon Jr. and Troy Williams.
Johnson, who started 32 games last season, isn't letting a potential role change bother him or affect his approach.
"I look at it the same," Johnson said. "I try to come in and do some of the same things I did when I was starting. Give energy, play defense, look for opportunities to score."
Crean said he expects the pace to pick up for his team over time on both ends of the floor, and that the new shot clock won't affect play on offense.
"We're not even playing nearly as fast as we're going to play when it comes to the pressure," Crean said. "We've got to get our half-court defense solid and we're working towards that, but eventually we're going to play much faster."
Crean will have a visitor at the game, as brother-in-law Jim Harbaugh, head coach of the Michigan football team, is in town for Saturday's football game.
"If he wants to sit on the bench like he did before, he can do that," Crean said. "If he wants to sit behind the bench, sit at the scorer's table, whatever he wants, we look forward to seeing him."
Filed to: Jim Harbaugh, Robert Johnson, Tom Crean