Sponsored: Play DraftKings NFL $1.25M Play Action contest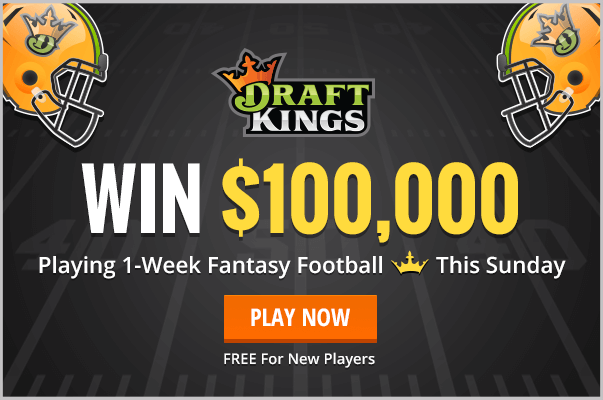 This post is sponsored by DraftKings.com.
Happy Thursday, all.
DraftKings is offering Inside the Hall readers access to an incredible fantasy football contest. There is a total of $1,250,000 in prizes and a $100,000 first place prize.
All you have to do is pick the 9 players you think will score the most fantasy points during the Week 10 football games. Draft a QB, 2 RB, 3 WR, TE, Flex, and DST while staying under the provided $50,000 Salary Cap.
Entry is FREE for new players and the total prize pool is $1,250,000 with first place taking home $100,000. Over 105,000 lineups win money guaranteed. Winners get paid when the last game ends Monday night.
Drafting a team is simple. Here is a sample lineup: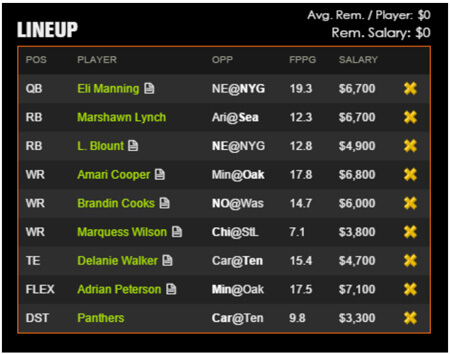 DraftKings fantasy football is the easiest way to add excitement to the football season. Here is how to enter:
1. Draft Your 9 Man Roster Here
2. FREE for new players
3. Finish in the top 105,500 fantasy scores and get paid after Monday Night Football