Indiana schedules Haunted Hall of Hoops for October 31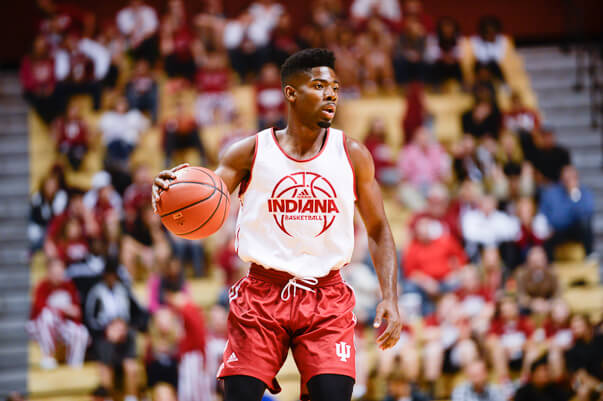 Indiana announced on Wednesday it will hold its annual Haunted Hall of Hoops this Saturday, Oct. 31, at Assembly Hall.
The event, which will start at 1:30 p.m. with candy and games in the north end of Assembly Hall, is free of charge and will include a scrimmage open to the public.
The doors to Branch McCracken Court will open at 2:15 p.m. with the scrimmage beginning at 2:30 p.m.
After the scrimmage concludes, children in costume will be able to participate in a parade on the floor. Group photos with the coaches and players will also be taken. Following the parade, an autograph session for kids only will follow. Each child will be given an item to have signed.
"We have enjoyed doing this each year and this gives our players another opportunity to play in front of the best fans in the country," Tom Crean said in a release. "Just as we are excited about all the traditional parts of this event, we hope all Hoosier fans will come out to take in our scrimmage and help us in our preparation with our first exhibition game a few days later."
Filed to: Haunted Hall of Hoops