Indiana finalizes 2015-2016 basketball schedule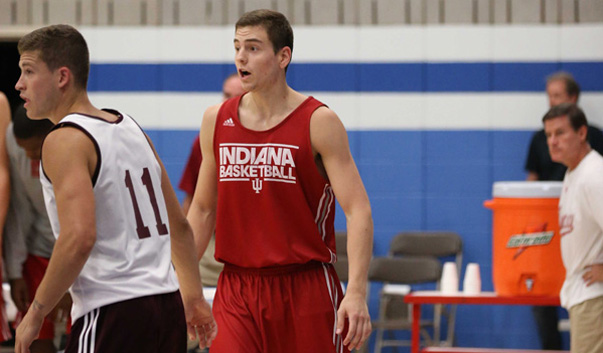 Indiana has finalized its 2015-2016 basketball schedule with a pair of exhibition games set for Assembly Hall in early November.
The Hoosiers will welcome the University of Ottawa to Bloomington on Tuesday, Nov. 3 and then host Bellarmine University on Monday, Nov. 9.
Indiana lost to Ottawa last year in Montreal, 109-101, as the teams combined for 25 made 3-pointers. The Gee-Gees went on to finish 31-3 last season.
"The Ottawa program is widely considered one of the two best programs in Canada," Tom Crean said in a release.  "James Derouin (2014-15 Canadian National Coach of the Year) of Ottawa is one of the premier coaches in all of Canada and we played them a year ago and lost to them in Montreal. We had a very hard time covering their perimeter and 3-point shooting. We are anxious to match up with them again."
Ottawa returns two of its three leading scorers.
Perennial Division II power Bellarmine, a Final Four team last season, is the former home of current IU walk-on Ryan Burton. The Knights won the national championship in Division II in 2001.
"These are the kind of games our team needs right now," Crean said. "They're going to make it very hard on us and give us great preparation for what we will have to face in November and beyond. These kind of games are going to help us get better."
The complete 2015-2016 Indiana basketball schedule is available here.
Filed to: Bellarmine Knights, Ottawa Gee-Gees