Five-star big man Jarrett Allen talks Indiana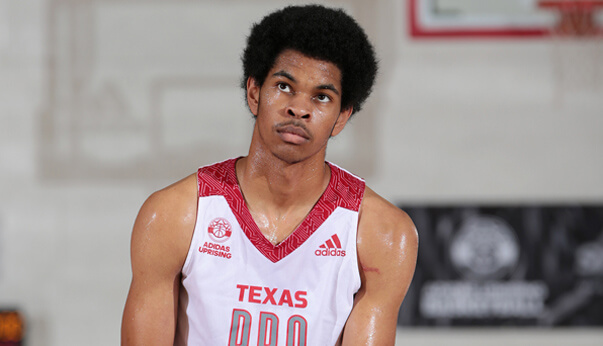 Class of 2016 five-star St. Stephen's Episcopal, Texas forward Jarrett Allen is one of top uncommitted players left on the board nationally.
The 6-foot-10 forward recently announced his list of eight finalists, which includes Indiana. The Hoosiers are joined by Houston, Kansas, Kansas State, Kentucky, North Carolina, Notre Dame and Texas as schools still in the mix for Allen.
"I talk to them a lot. I have a really good relationship with coach (Tom) Crean," Allen told Inside the Hall on Sunday. "I feel good about our relationship. They really just try to get to know me and see how I am in certain situations."
Allen is rated the No. 21 prospect nationally in the 247Composite.
He averaged 20.1 points and 9.7 rebounds per game for Texas PRO on the adidas Gauntlet circuit this past AAU season and this past weekend he competed in a mini-camp for the 2015-16 USA Basketball Men's Junior National Team in Colorado Springs, Colorado.
"Definitely the experience of playing with the best is big," Allen said of the experience with USA Basketball. "I have a lot to improve on. I need to get stronger and faster because everybody you play against has special ability."
Specifically, Allen said he's focused on extending his range and also working on his ball handling prior to the start of his senior season. He said two of the primary strengths of his game right now are his back to the basket game and ability to run the floor.
Recruiting, however, is an area in which Allen appears to be taking his time.
He cited the relationship with Crean as the primary reason he included IU on his list of finalists, but sounds comfortable in letting the process play out.
"I don't really focus on it too much," he said. "I've kind of just put it to the side and try to enjoy school and being a kid."
The next step in the process for Allen will be determining the schools he wants to visit and get a closer look at and he noted that those discussions within his family are ongoing.
"Me and my family are talking about visits," Allen said. "But we haven't decided yet which will be the final schools we're going to visit."
One of the things that Allen says stands out from his interactions with Crean is his eagerness to get to know him not just as a basketball player, but as a person.
"He gets to know his players," he said. "When I talk to him, I feel like he's actually taking the time to get to know me."
Filed to: Jarrett Allen