BTN announces 2015-2016 men's basketball TV schedule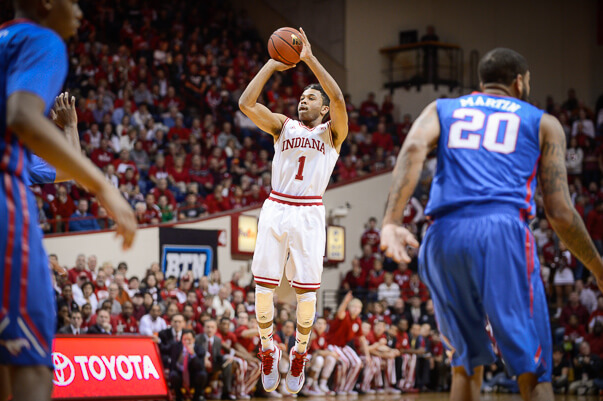 The Big Ten Network announced its television schedule for the 2015-2016 men's basketball season on Tuesday afternoon and Indiana will again be prominently featured on the network.
The Hoosiers will have at least five conference games on BTN in addition to several non-conference games. The full schedule and release from IU are available after the jump. In addition, our schedule page has been updated to reflect today's announcement.
BLOOMINGTON, Ind. – The Big Ten Network will air 11 IU men's basketball games this season and three others will be streamed via BTN Plus as the league announced its 2015-16 schedule this morning.
The Hoosiers exhibition with Bellarmine on November 9 and the season opener on November 13 will be streamed live on BTN Plus. The first round of the Maui Jim Maui Invitational against Austin Peay in Bloomington on November 16 and the Gavitt Games showdown with Creighton on November 19 will air on BTN.
The Hoosiers home games with Alcorn State (November 30), Morehead State (December 5), McNeese State (December 12) and Kennesaw State (December 22) also will be shown on BTN. The December 9 game with IPFW will be seen on BTN Plus.
In Big Ten play, BTN is scheduled to show the Hoosiers at Nebraska (January 2), at Minnesota (January 16), the Gophers in Bloomington (January 30), at Penn State (February 6) and Nebraska at home (February 17). The final game of the season against Maryland (March 5 or 6) will not be selected for television until February.
BTN rounds out the year by televising five tournament games, including an opening-round game on Wednesday, March 9; two second-round games on Thursday, March 10; and a pair of quarterfinal games on Friday, March 11.
Filed to: Big Ten Network