A.J. Guyton shares letter from IU forward Max Bielfeldt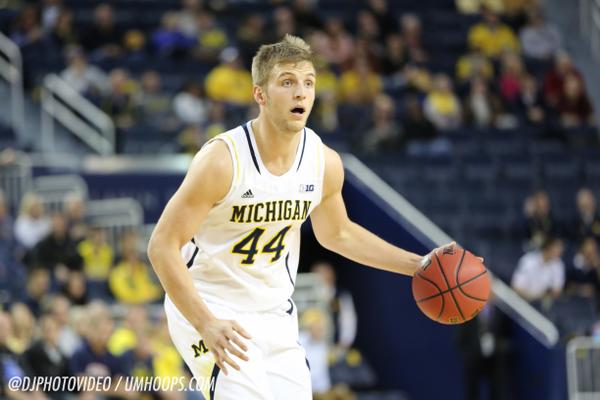 Former Indiana guard A.J. Guyton is active and opinionated on Twitter, but earlier today, the Peoria (Ill.) native offered Hoosier fans a glance at a letter he recently received from Max Bielfeldt.
Bielfeldt, who transferred to Indiana this offseason for his fifth and final season of eligibility, is also from Peoria and recently wrote the following letter to Guyton, who played in Bloomington from 1996 through 2000.
Mr. Guyton,

My name is Max Bielfeldt. I grew up in Peoria my entire life and played in your basketball camps over the summers. I'm not sure if you heard, but I decided to transfer for my 5th year from Michigan to play at IU for my final year of eligibility.

I wanted to apologize for everything you have had to deal with as an alumni of this university, and I wanted to personally tell you that I will do everything in my power to lead this team from within to make you proud to cheer for the Hoosiers without any distraction. I understand that this basketball program is special, and it is an honor to be apart of this storied tradition, even if it is only for 9-10 months.

If you have any advice on what this program needs, or even just want to grab lunch when I'm home in Peoria, don't hesitate to call or text. Go Hoosiers.

Sincerely,
Max Bielfeldt
So much respect for @MaxBielfeldt for this letter! Definitely coming to see him at #hoosierhysteria #iubb Thank you! pic.twitter.com/VFd9Oxg2Y7

— A.J.Guyton (@ajguyton) September 10, 2015
Although it's not clear what issues specifically Bielfeldt is referring to, one would assume he's talking about the off court troubles that IU has been dealing with over the past couple of years.
The 6-foot-8 Bielfeldt averaged 5.1 points and 3.6 rebounds in 14.5 minutes per game last season at Michigan.
Filed to: A.J. Guyton, Max Bielfeldt