Big Ten's top 25 players: 20-16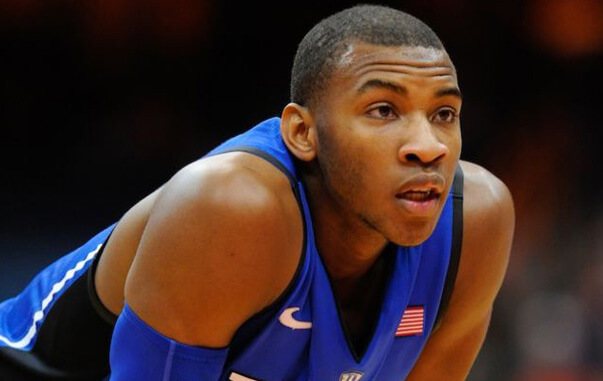 With the official start of practice less than two months away, UM Hoops and Inside the Hall have again partnered to bring you a preseason breakdown of the top 25 players in the Big Ten for the 2015-2016 season.
Our selection process involved much deliberation to arrive at a list we hope will provide plenty of reaction and debate. The series will be broken into five parts and our second installment of players 20-16 is available below: (Previously: 25-21)
20. Rasheed Sulaimon, Maryland (6-foot-5, wing, senior)
19.3 mpg, 7.5 ppg, 2.0 rpg, 1.8 apg, 50.4 eFG percentage (20 games at Duke)
Expectations are sky high in College Park with Melo Trimble and Jake Layman returning to school and five-star big man Diamond Stone entering the mix. Duke transfer Rasheed Sulaimon should only add to the intrigue. Sulaimon arrived at Duke as a McDonald's All-American and was named to the 2012-13 ACC All-Freshman team after averaging 11.3 points per game in his rookie year.
From there, his career never quite took off. His production declined over three seasons in Durham – he averaged 7.5 points per game last year — and eventually he was dismissed in January. Now at Maryland, Sulaimon will hope a new environment sparks his career in his final season of eligibility. There are plenty of questions about how Sulaimon fits in College Park, but the one thing that can't be questioned is his shooting ability. The 6-foot-5 guard shot 39% from long-distance over his career.
19. Jae'Sean Tate, Ohio State (6-foot-4, forward, sophomore)
22.0 mpg, 8.8 ppg, 5.0 rpg, 0.3 apg, 58.7 eFG percentage
Jae'Sean Tate started Ohio State's final 16 games last season and it's not hard to see why. Tate is a coach's dream with his high motor, rebounding ability and all-around production. His game still might be a bit rough around the edges, but put Tate on the court and you know that he's going to make plays.
In Big Ten action, Tate touted the conference's best two-point shooting percentage (67.6%) and eighth-best offensive rebound percentage. For a 6-foot-4 freshman, those sort of numbers are almost unheard of. Tate is Ohio State's lone returning starter from last year's end-of-season lineup and it will be critical for Thad Matta's team that he figures out a way to diversify his offensive game as a sophomore. He shot just 16% (3-of-19) behind the arc last season and handed out only 12 assists in 771 minutes.
18. Derrick Walton, Michigan (6-foot-1, point guard, junior)
33.3 mpg, 10.7 ppg, 4.7 rpg, 3.0 apg, 43.7 eFG percentage
Derrick Walton started at the point guard spot for Michigan's 2013-14 Elite Eight team and was steady and consistent, hitting a number of big shots in big games to help that group win the Big Ten by a wide margin. His stellar freshman season earned him a top-15 spot on last year's preseason list, but a turf-toe injury sustained in the fifth game of last season sent his sophomore season careening off track. Walton played through the injury until late January — hitting a regulation buzzer-beater to send Michigan into overtime against Wisconsin — before shutting it down for the rest of the season.
Walton's numbers were down across the board as a sophomore, but he was clearly plagued by the injury. He shot just 32.4% on two-point attempts for the season and a meager 17.1% on twos in Big Ten games. Despite the injury, he was still one of best rebounding guards in the Big Ten, cracking the conference's top 20 in defensive rebounding rate despite standing just 6-foot tall. Expect Walton to bounce back from those injury-affected numbers and get back on track as a junior.
17. Malcolm Hill, Illinois (6-foot-6, wing, junior)
30.6 mpg, 14.4 ppg, 4.8 rpg, 1.3 apg, 50.3 eFG percentage
Malcolm Hill is one the most efficient scorers in the Big Ten. The 6-foot-6 wing was ranked as the sixth best shooter in the Big Ten, and second among returning players, according to Shot Analytics' points above expectation metric which compares points scored on field goal attempts to expected points based on shot location. Hill scored the ball at all three levels — at the rim (65%), mid-range (50%) and three-point range (39%) — while still getting to the free throw line and keeping his turnover numbers down.
Despite his scoring prowess, we'd still like to see Hill diversify his game. His assist rate was below-average for a wing player and his rebounding numbers leave a bit to be desired. With Tracy Abrams out for another season, this is a great opportunity for Hill to expand his game and start to fill that void.
16. Bryant McIntosh, Northwestern (6-foot-3, guard, sophomore)
33.3 mpg, 11.4 ppg, 4.7 apg, 2.5 rpg, 48.4 eFG percentage
Lightly recruited by high major programs until later in his high school career, McIntosh had dreams of playing in the Big Ten and found a good fit in Evanston. The conference had a loaded freshman class last season with D'Angelo Russell, Melo Trimble, James Blackmon Jr. and Jae'Sean Tate. The Greensburg (Ind.) native joined that group on the league's all-freshman team.
He owned the league's second best assist rate at 32.6 percent and hit better than 36 percent on 3s in his first season. More importantly, the rebuilding Northwestern program had the luxury of inserting him right into the starting lineup from day one. That experience should pay major dividends as he enters year two at the reigns of a Northwestern team that should find its way out of the bottom four of the Big Ten standings for the first time since 2012.
Filed to: 2015-2016 Big Ten preview, 2015-2016 Big Ten top 25 list