2016 guard Ibi Watson closing in on decision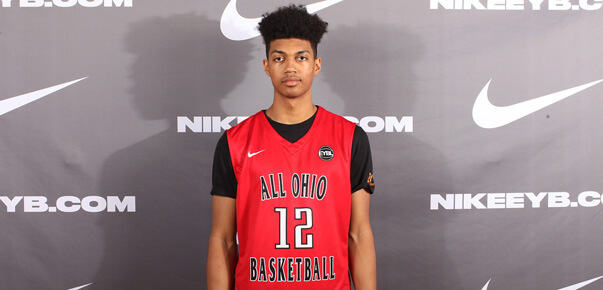 LOUISVILLE, Ky. – Class of 2016 Pickerington Central (Ohio) guard Ibi Watson is nearing the end of his recruitment.
The 6-foot-5 guard, who is playing for Nike-sponsored All-Ohio Red this week in the AAU Super Showcase at the Kentucky Fair and Exposition Center, said on Wednesday night that he's planning to make a commitment soon.
"I want to make it sometime soon," Watson said. "After this last live period and going into August, I want to make my decision."
The timing could be favorable for Indiana as the Hoosiers were the first major offer for Watson earlier this month and the other high major schools he is mentioning – Michigan, Florida, VCU and Missouri – have yet to take that step.
The Wolverines, who already have a player in their program from Pickerington Central in Caris LeVert, had assistant coach Bacari Alexander watching Watson on Wednesday.
"They just want to watch me through this last tournament and they said they'll call me Monday and we'll talk," Watson said when asked about the prospect of a Michigan offer. "They just want to keep evaluating me and see how I progress."
Watson also mentioned Dayton and UMass as schools who are involved in his recruitment. He said there's a chance he could take visits before announcing a decision next month and said Indiana would be in line for an official visit.
Indiana associate head coach Tim Buckley was at Watson's game on Wednesday.
"They've been talking to me almost every day, telling me stuff I can work on, get better and the stuff they love to see me do," Watson said. "They pretty much tell me that when they see me play aggressive, like when I attack, they think I have a lot of potential and the potential to play early if I come in and work hard."
This past spring in Nike's Elite Youth Basketball League (EYBL), Watson averaged 12 points, four rebounds and 1.2 assists per game. His shooting is often mentioned as the primary strength of his game, but doesn't want to be known solely for that facet of his game.
"A lot of people think I'm just a straight jump shooter," Watson said. "But I feel like I have the ability to attack off the dribble and the pull-up."
While Watson didn't completely rule out the possibility that his recruitment could extend into the fall, he seemed to be firm on ending the process sooner rather than later.
"Right now I'm pretty set that I want to get it over with and get it done next month," he said. "But I definitely want to just make sure I know the exact school that I want to go to. I'll go home after this tournament and talk to my mom, talk to my coaches and everything and just make sure I make a good decision."
"I'll probably tell the coach first, and then I'll probably just tweet it out."
(Photo credit: Jon Lopez/Nike)
Filed to: Ibi Watson