2016 guard Ibi Watson talks Indiana offer, recruiting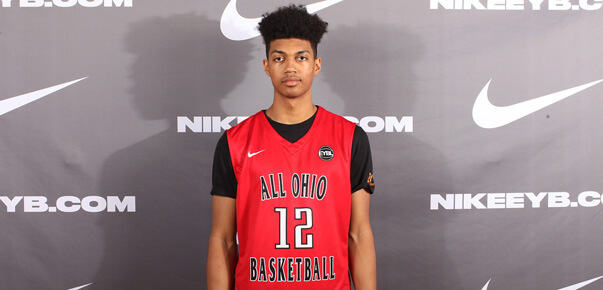 It didn't take long for class of 2016 Pickerington Central (Ohio) guard Ibi Watson to get a call following the conclusion of the first July evaluation period.
Watson had just finished playing for All-Ohio Red in the Best of the South near Atlanta and was headed home when a call came in with a scholarship offer from Indiana.
"It was a phone call actually with coach (Tim) Buckley and then coach (Tom) Crean texted me this morning," Watson told Inside the Hall on Monday afternoon. "I was just real excited. We were in the van coming home from Atlanta when I got the call and I was really excited."
The 6-foot-5 wing visited Indiana last month, a trip that left him with a very favorable impression of the Hoosier program.
"I just really connected with the coaches, got a great feel for the university and I thought the campus was beautiful," he said. "I just really liked how involved coach Crean is and he's got a great plan for me."
Up until this point, Watson had mostly mid-major offers, but in addition to Indiana, some other major programs are beginning to ramp up their interest.
"Michigan has been heavy, coach (John) Beilein was at most of my games, I've been talking to him," Watson explained. "Iowa has been involved, too, and Florida got involved a week ago. Those are the main ones right now."
The increased interest, Watson believes, is due to a newfound aggressiveness.
After putting in extra work daily and talking with coaches involved in his recruitment, Watson said he realized he needed to become more assertive.
"At a lot of the high school team camps, I started playing more aggressive and started playing with more confidence and swagger," he said. "That's what all the high major coaches were telling me I was missing was that aggressive, go-get-it attitude. Now that I'm starting to play with that, I think that's what kind of separated me."
Watson has a busy schedule the rest of the month as All-Ohio Red will travel to Milwaukee for the NY2LA Sports Summer Jam for the second evaluation period and then to Louisville for the AAU Super Showcase to close the summer.
He had a strong spring for All-Ohio Red on the Nike Elite Youth Basketball League (EYBL) circuit as he averaged 12 points, four rebounds and 1.2 assists per game. At the EYBL session in Minneapolis, Watson had 22 points against Houston Hoops and 24 points against the Las Vegas Prospects.
Watson cited defense and ball handling as the two areas where he'd like to continue improving as the summer goes along. As for where he may fit in at the next level, most programs are recruiting him to play the two where he can use his size and shooting ability to fill it up from the perimeter.
"Right now I feel real comfortable playing on the wing and at the next level, colleges have told me they want me to play the two because of my shooting ability," Watson said. "They said I could be a combo guard."
Filed to: Ibi Watson