Jeremiah April signs with Trinity Valley Community College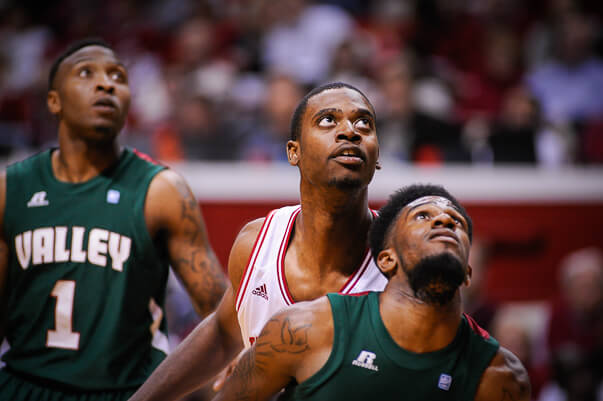 Former Indiana center Jeremiah April will continue his career in the junior college ranks.
April, a 7-footer who signed with the Hoosiers in the spring of 2014 and played less than 10 minutes as a freshman, signed with Trinity Valley Community College in Athens, Texas.
Trinity Valley Community College coach Kris Baumann announced the signing on Twitter. Indiana announced April was transferring on May 1.
April averaged 1.5 points and 1.3 rebounds in just 4.3 minutes per game. He was a member of IU's 2014 recruiting class that also included James Blackmon Jr., Robert Johnson, Emmitt Holt, Max Hoetzel and Tim Priller.
April is one of five IU players to leave the program this offseason joining Hanner Mosquera-Perea (East Tennessee State/dismissed), Max Hoetzel (San Diego State/transfer), Stanford Robinson (Rhode Island/transfer) and Devin Davis (Odessa College/dismissed).
By playing next season at a junior college, he could sign with a Division I program next fall or spring and then have two years of eligibility remaining.
Filed to: Jeremiah April