Indiana hires Lyonel Anderson as strength and conditioning coach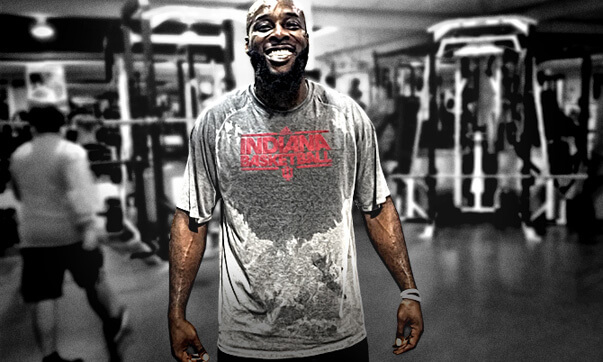 Indiana announced on Wednesday morning that Lyonel Anderson has been hired as the strength and conditioning coach for men's basketball.
Anderson was formerly the associate director of sports performance for the University of Houston football program. He played tight end at Kansas and earned his bachelor's degree in sociology from the university in 2008, according to a press release from IU.
"We look for the best person to lead young men and get the most out of them on a daily basis," Tom Crean said in a release. "You have to be at the forefront of your profession, display passion for what you do and energize everyone you touch.
"Lyonel has coached and played at a high level and with great success. Those who have worked with him and know him have nothing but the highest praise for him personally and professionally. He is well respected and developed a great rapport with everyone during his visit here."
Before working at Houston, Anderson worked with IU football as an assistant strength and conditioning coach and also worked at Rice University in a similar role.
"I'm extremely excited to work for a great coach like Tom Crean," Anderson said in a release. "This is like my Super Bowl. Every day I will have the opportunity to work with elite level athletes and elite level young men. I can not thank Coach enough for allowing me to be a part of this program."
Anderson is a native of Rochester, New York, and has one son, King.
He assumes the role vacated by Je'Ney Jackson, who left for the University of Kansas back in December. Chris Virtue had been serving in Jackson's role and will continue to be involved with the program.
Filed to: Lyonel Anderson