De'Riante Jenkins talks Indiana offer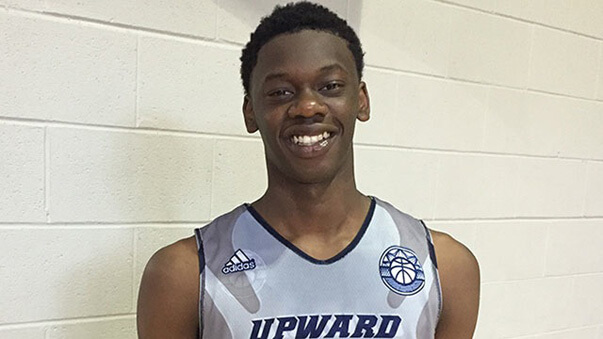 One of the fastest rising class of 2016 prospects this spring from the adidas Gauntlet circuit is the latest prospect to receive an offer from Indiana.
De'Riante Jenkins, a 6-foot-6 wing who plays for the Upward Stars, is averaging 15.9 points – on 49 percent shooting – and 4.9 rebounds this spring.
Originally a member of the class of 2015, Jenkins reclassified prior to last high school season and his recruitment has taken off based on his strong play during the two live periods in April. In an interview with Inside the Hall on Friday, he told Inside the Hall that Indiana offered him a scholarship on Thursday.
"Coach (Tom) Crean called me. He thinks they could use me like they do Troy (Williams)," Jenkins said. "We've been building a relationship. We text every day. We're getting to know each other."
Jenkins, a native of South Carolina who attends West Oaks Academy in Orlando, Florida, said Indiana along with Clemson and Texas are the schools coming at him the hardest currently in his recruitment. He's ranked the No. 66 prospect nationally in the 247Composite.
The potential to fill a similar role in Bloomington to that of Williams, who many believe could leave after this season for the NBA, is an intriguing one for Jenkins.
"He's very athletic. He's probably more athletic than me," Jenkins said with a laugh. "But I see similarities."
As the relationship builds between Jenkins, Crean and assistant coach Chuck Martin, the athletic wing said Crean has passed along some pointers as he continues to work on his game.
"They're both real cool. Coach Crean is a great coach," he said. "He was telling me about Dwyane Wade and Victor Oladipo. He's even been telling me that I need to work on my jump shot. I'm going to need it to survive in college and also get to the next level. I'm working on building it up."
Jenkins is on the west coast this weekend at the Pangos All-American Camp in Carson, California, and will also play in next month's NBPA Top 100 Camp before rejoining the Upward Stars for the July evaluation periods.
The opportunity to participate against the nation's best is one that Jenkins welcomes.
"It's always a learning experience. You get to see where you're at against the best players," Jenkins said. "It's like a bar, you measure yourself to get better."
(Photo credit: Scout.com)
Filed to: De'Riante Jenkins