Indiana scores perfect on APR for 5th straight year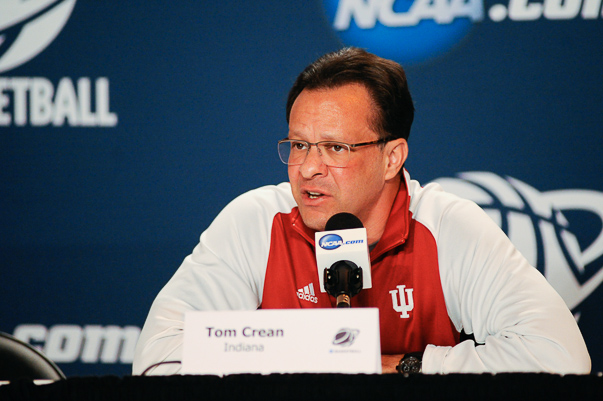 Indiana basketball's multi-year Academic Progress Rate (APR) added a fifth consecutive score of 1,000 under Tom Crean, according to data released Wednesday afternoon by the NCAA.
The program also received an APR Public Recognition Award for the third straight year.
Here's the full release issued by IU:
BLOOMINGTON, Ind. – For the third straight year, Indiana University men's basketball coach Tom Crean will see his program earn an APR Public Recognition Award which is given to high-performing teams that posted multiyear APRs in the top 10 percent of all squads in their particular sports. Thirty-nine institutions were honored.
"Our staff and Marni Mooney keeps all involved on task, the players understand our commitment to their education, and everyone in the program takes tremendous pride in our academic success," said IU coach Tom Crean. "Our players consistently exceed their own expectations and reach new heights that are as rewarding an achievement as they experience."
This is the fifth straight year that IU has achieved a perfect APR single-year score of 1,000. This year, IU was one of eight teams to earn an APR Public Recognition Award and play in the NCAA Tournament a year ago. Just 22 Division I programs that play men's basketball have received this honor in each of the last three years.
Academic Progress Rate is a real-time measure of eligibility and retention of student-athletes competing on every Division I sports team.
"Our expectation is that we have the same commitment to a player's success with their classwork as we do with their player development," Crean said. "I'm proud of what our players have achieved."
Since Crean has arrived at IU 22 players have earned degrees including 21 bachelor's degree's and five master's degrees.
Filed to: Academic Progress Rate, Tom Crean