The Inside the Hall Mailbag: March 24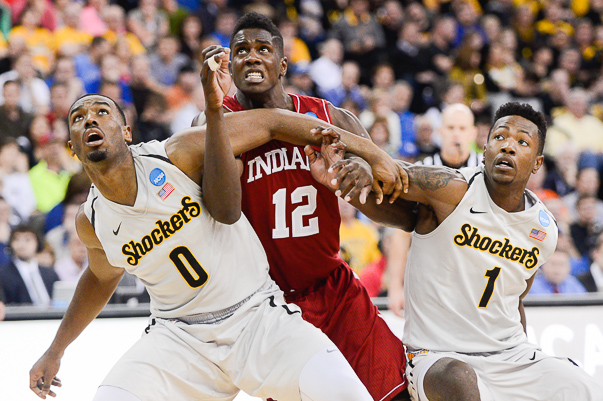 The Inside the Hall Mailbag is a collection of questions tweeted to us via Twitter (@insidethehall), via email, submitted on our premium forum and sent to us via our Facebook page. Submit your questions and we'll answer as many as we can.
hoosierfan1 on the premium forum writes: Clearly Indiana has a lot of work to do to improve its defensive effectiveness for next season. In your opinion, what are the key issues that need to be addressed in the offseason to improve defensive effectiveness?
Obviously a rim protector would go a long way in helping to shore up IU's defense around the basket, but most of the issues begin on the perimeter. The Hoosiers struggled to contain dribble penetration all season and IU's help defense was poor as well. Without much ball pressure, IU didn't force many turnovers nor did it contest shots nearly enough.
From what I saw up close – and I watched this team all the way from the Montreal trip in August through the final game on Friday – basic things like positioning and communication just weren't there with enough consistency. Perhaps some of it was a result of youth, but given that IU's defense never really made much improvement over the course of the season, that's obviously not the entire issue.
Ultimately, the level of improvement is going to come down to how much the coaching staff is able to teach and emphasize what it wants to accomplish on that end of the floor and the players embracing what they are taught and realizing that without a major improvement on defense, the ceiling is only so high. – Alex Bozich
Sheri Fletcher on Facebook writes: Will getting one or two talented big guys help our defense situation? After watching Wichita State vs Kansas, I think we played them pretty darn well!
The Hoosiers definitely played the Shockers more competitively than the Jayhawks did, but they also struggled to contain the Shockers inside. After all, 44 of Wichita State's 81 points were scored in the paint and another 29 points came at the free throw line. But to answer your question, getting one or two talented big men — given that they are mobile and be a shot blocking threat in the paint — can certainly help this team's defensive situation moving forward. It would give this team exactly what it's missing: a threat that can simply make life more difficult for opposing offenses. — Jordan Littman
Geoff_85 on the premium forum writes: Now that the season is over, the glaring need to make room for scholarships next year is upon us. Indiana has two signees for next season (O.G. Anunoby and Juwan Morgan) and are still pursuing, and seem to be in good position with, coveted big man recruit Thomas Bryant, or perhaps even Thon Maker. Do you have a feel yet on who leaves and where they're going? At this point, in order to get Thomas Bryant and keep 2015-16 signees Anunoby and Morgan, Indiana would have to make available 3 scholarships from the 2014-15 roster, correct?
That's correct. This seems like a question that comes up annually and each year my answer is the same – these things tend to work themselves out. However, the constant roster churn is an issue that clearly irks many IU fans because when you're constantly bringing in new players, experience within the program takes a hit and class imbalance is an issue.
To answer your question, it's too early to say who might be leaving the program as the season just ended and in the immediate aftermath of IU's loss to Wichita State, no one was really saying much about plans for next season in the locker room. As of right now, IU is at 15 scholarship players for next season if everyone returns and the limit is 13. That means if just Morgan and Anunoby are coming to Bloomington, two current players would have to leave. If Bryant or Maker were to come, that number would obviously grow. Without speculating, I think we'll begin to learn the answers to this question in the coming weeks. – Alex Bozich
@mgdoss79 on Twitter writes: if everyone comes back & we land TB do you think CTC can get us to the F4? He couldnt w/ more talent in 13.
Before anyone starts thinking about a Final Four appearance in 2016, the first thing that will have to be sorted out is Indiana's defense. This past season, it ranked No. 218 in the nation at 1.05 points per possession allowed. For reference, no Final Four team since the 2001-2002 season has had a PPP allowed rate higher than .993, which Crean's Marquette team with Dwyane Wade owned in 2002-03. That defense ranked No. 119 in the country.
Landing Bryant certainly can help with that. He can match up with other big men that caused so many problems for the Hoosiers this season (see: Venky Jois, Joshua Smith, Montrezl Harrell, A.J. Hammons). And he's someone that can discourage opponents from driving to the rim every possession. But obviously, it doesn't start with just Bryant. One player simply won't improve a team's defense 100 spots, nationally. Everyone on this team has to get stronger off the court and more physical on it. Landing Bryant certainly would help, but before the Hoosiers start even thinking about the Final Four, their defense will have to come a long way. If they can manage to do that and the shooting remains a constant, it's not entirely out of the question. — Jordan Littman
THowenstine on the premium forum writes: Assuming Troy, Yogi, Nick, JBJ, RJ, HMP, EH, CH, and DD all return next year, AND we land a premier post player for 2015-2016, Do you see IU ranked in the top 5, top 10 heading into the season?
If everyone were to come back and IU adds a premier post player, I would say preseason top 10 would be a realistic guess. A lot would also depend on who leaves early at other schools, but adding a big man to an already elite offense would probably put IU right into that top 10 range with a ceiling to be higher depending on how much guys improve in the offseason, particularly defensively. – Alex Bozich
Kevin Sheward on Facebook writes: If you were working with RJ and JBJ, what would you have each of them focus their training on during the off season?
It's a loaded question, Kevin, but for both Johnson and Blackmon Jr., it starts with consistency. As freshmen, they each were thrust into the Big Ten and while each had their moments, it wasn't always game-in and game-out. But remember this: Blackmon started every game he played in this season. Johnson started all but one game. Each played a lot and got plenty of experience under their belts this season. And it will only help them moving forward.
But both Johnson and Blackmon Jr. certainly can use an offseason in the weight room, particularly to build on their defensive strength in a season that each of them didn't necessarily excel in. And as each of them continue to be an integral part of the Hoosiers moving forward, they also will need to improve their poise and movement on both ends of the floor. Both also couldn't hurt to work on their shooting consistency over the offseason, as they each struggled in Big Ten play behind the arc and inside, too. — Jordan Littman
kmark22 on the premium forum writes: Should the expectations be lowered on landing Thomas Bryant as the missing piece for next year and raise expectations on an improved Perea, Holt, and Devin Davis? Bryant is still an inexperienced freshmen.
Although Thomas Bryant will be inexperienced, he would be Indiana's best frontcourt player the minute he stepped onto campus. He's a McDonald's All-American frontcourt talent, which, not to take anything away from the guys you mentioned, is difficult to land.
IU's last two McDonald's All-Americans in the frontcourt left the program as lottery picks. Adding a player like Bryant would allow guys like Hanner Mosquera-Perea, Emmitt Holt and Devin Davis to play complementary roles, which is where they are better suited. Bryant would very much change how this team is viewed going into next season as IU's frontcourt could suddenly become a strength and a guy like Collin Hartman wouldn't be counted on to play out of position. – Alex Bozich
mdtreat on the premium forum writes: How much practice time as a team are they allowed this summer? I know there are pretty extreme NCAA restrictions on amount of actual practice time, and that it was a little inflated because of the Canadian tour this past summer, so how much true team work will they be able to put in this summer and build a better defensive unit? It's my understanding that a lot of their work is usually conditioning and individualized workout focused in the summer.
Here is the rule for what teams can do in the summer, per NCAA rules adopted back in 2012: "In men's basketball, a student-athlete who is enrolled in summer school may engage in required weight-training, conditioning and skill-related instruction for up to eight weeks (not required to be consecutive weeks). Participation in such activities shall be limited to a maximum of eight hours per week with not more than two hours per week spent on skill-related instruction. An individual who is not eligible to use the exception to summer school enrollment (Bylaw 17.1.6.2.1.1.4.1) may participate only during the period of the institution's summer term or terms (opening day of classes through last day of final exams) in which he is enrolled."
So no more than two hours per week can be spent on skill-related instruction with the coaching staff. Last summer with the Montreal trip, IU was able to have 10 practices leading up to it, which is one of the major advantages of taking a foreign tour once every four seasons. – Alex Bozich
GregorySpera on the premium forum writes: Do you feel it is even possible for Indiana Basketball to ever again return to "elite" status? I realize this is dependent on how one defines "elite" in the context of the current CBB landscape. So Alex, what do you personally view as the bottom line for what expectations should be for our program on an annual basis? Is this good enough? Are we right to demand more? Or, like in the song, are our "glory days" behind us?
Obviously every fan is free to define their own expectations for what IU basketball should be or should not be. A lot of those opinions will probably differ depending on which era of the program that particular fan grew up with. This is actually a question I get quite often, whether it be on Twitter, email or even in-person.
I'm not sure there's a "bottom line" answer to be had on the subject, despite what some radio hosts or columnists will say to grab ratings or sell papers. Some believe IU should be contending for a Final Four or national title every year. Others would probably be content with winning a Big Ten title every couple of years and having a chance at a tourney run every season. I've always believed that IU is a program where you can still win big in college basketball, but I'm also not blind to the fact that there are programs that have won multiple national championships since IU last won one in 1987.
So to answer your question as best I can, there's not, at least to me, a clear cut answer to this question. And that's not a defense nor a critique of the current state of the program, but I just don't view the situation in general as one that is as cut and dry as others. – Alex Bozich
NCHoosier82 on the premium forum writes: Alex, What is the timetable for the Assembly Hall renovations? And, will you get better seats?
Renovations are beginning soon and will continue for the foreseeable future with a goal of completion prior to the beginning of the 2016-2017 season. That means Assembly Hall will be under construction for all of next season and it's unclear, at least of right now, what parts of the facility will be affected by said construction while the season is going on.
As for whether I'll get better seats, I'm not sure I could have much of a better seat than I already have. – Alex Bozich
Aiken_Hoosier on the premium forum writes: How do you see the McClain vacancy being filled on the coaching staff? The obvious name is Bennie Seltzer. However, it's also painfully obvious we need to bring in a defensive specialist. Do you see us bringing in someone currently outside the program or, if Seltzer is the hire, will he be able to make an impact on the defensive end? Seltzer seems to be the "comfortable" hire, but with a sub-200 defensive team, I don't want us to make the "comfortable" hire. I want to make the hire that will help us win more ballgames.
I'm not sure I view Seltzer as the obvious name. Is he a candidate and someone who will be considered? Certainly. He came back this season for part of the year after he was fired after two seasons as the head coach at Samford and after Je'Ney Jackson moved on mid-season to accept a position at Kansas. At the time, I viewed it more as Tom Crean being loyal to one of his former assistants rather than a potential grooming for a more permanent job in the future.
If he gets the job, it'll be because Crean views him as the best person for the job. My personal opinion is that the hire should be someone who checks all of the boxes in the areas that the program currently needs to improve upon and someone who can help improve the defense is right near the top. I understand why people are bringing him up as a potential candidate, but I wouldn't put it in the category of a sure thing just yet. I could be wrong, but that's my view as of now. – Alex Bozich
@jeffdlightfoot on Twitter writes: Any chance IU makes a run at Dane Fife to fill McClain's job? Seems he could bring toughness, identity, defense to team.
It's unlikely that Fife would be pursued and also unlikely that he would have interest. He seems to really be happy at Michigan State and is likely to stay in East Lansing, but it's also very possible he could land a head coaching job elsewhere. He's obviously a name that Indiana fans would love to have back in Bloomington, just at this point in time it might not be entirely realistic. — Jordan Littman
Filed to: Twitter Mailbag