Roundup: National writers weigh-in on IU's tournament chances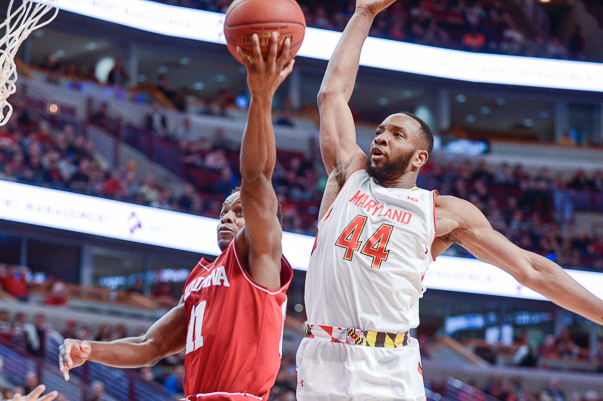 After missing the NCAA tournament last season, Indiana is back in the field and tips off Friday afternoon at 2:45 p.m. ET against Wichita State at the CenturyLink Center in Omaha.
Here's a roundup of what writers from around the country are saying about IU's chances in March Madness:
· Eamonn Brennan of ESPN.com took a look at all 68 teams in the field and ranked the Hoosiers at No. 42:
When the ball is moving, the break is breaking and the shots are going down, Indiana might be the best value proposition in college basketball. A child of Tom Crean's roster necessity, IU is essentially a team full of guards and wings that sprints, spaces, shoots and plays almost zero defense. Is this strategy sustainable? Of course not. Is it fun to watch? Oh, yes.
· Mike DeCourcy of The Sporting News broke down the Midwest Region and listed the Hoosiers as his "sleeper team":
Indiana. The Hoosiers might not even be a wise pick in their opener, but their greatest vulnerability is to teams with great size, and they could get a while in this particular bracket without this becoming an issue. For Indiana even to get past their first game – Wichita State would be a wise pick on any bracket – it will have to control the Ron Baker-Fred VanVleet backcourt. But we've seen small-school teams get hot from 3-point range and do some damage. What about a small big-school team?
· Pat Forde of Yahoo! Sports gives his dream and nightmare scenarios for each team in the field, including the Hoosiers:
Worst Case: Toxicity is thicker than ever after the Hoosiers repay the selection committee's kindness of A) letting them in and B) not putting them in Dayton by stinking it up against Wichita State. Soft defensive team cannot stop the Shockers, who get every shot they want and make more than half of them. The few Indiana fans who made the trip to Omaha turn on Crean quickly, and those back home join the chorus. A Gofundme.com site pops up as fans attempt to raise money and pay the $11 million buyout. Ferrell and Blackmon decide this isn't much fun and go pro. Kentucky goes 40-0 and tells the '76 Hoosiers to stuff it.
· Rob Dauster of NBCSports.com lists Indiana vs. Wichita State as one of the best opening round matchups in the Midwest:
Two teams built around terrific guard play that couldn't possibly play different styles of basketball. Indiana relies on Yogi Ferrell and James Blackmon Jr. to get them up and down the floor, while Fred Van Vleet and Ron Baker lead the Shockers in a slower, more deliberate attack.
· Seth Davis of SI.com writes that Wichita State doesn't have much size, but it won't matter against the Hoosiers:
Don't you just love in-state rivals playing each other in the NCAA tournament? In this region we potentially have two such games: Butler-Notre Dame and Wichita State-Kansas. Of course, Butler is going to have a hard time getting past Texas, and the Shockers don't have the inside presence to take advantage of Indiana's lack of size, but I still think that's what's going to happen.
Filed to: 2015 NCAA tournament