ESPN bracketologist Joe Lunardi weighs in on IU's tournament chances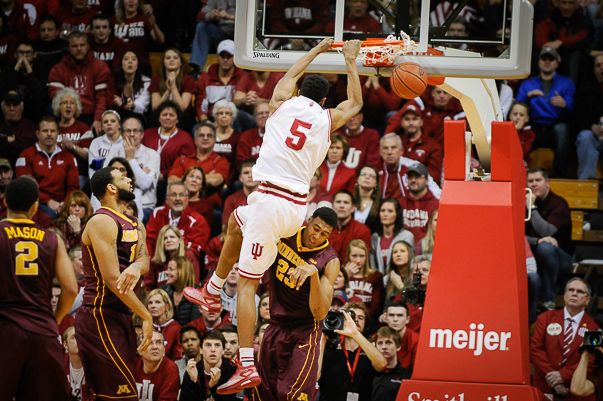 Tuesday afternoon, ESPN bracketologist Joe Lunardi participated in a conference call and fielded questions from reporters ahead of this Sunday's release of the NCAA tournament bracket.
Inside the Hall asked Lunardi, who currently has the Hoosiers as one of the last four teams in the field, what he thought Indiana's strengths and weaknesses are ahead of Selection Sunday and what the Hoosiers need to do in the Big Ten tournament to seal an NCAA berth.
Below is Lunardi's full response:
"Well the strength in Indiana's case at the moment is their wins are better than their team. At least the way they are playing right now. And I don't think anybody would argue the point. And a lot of the evaluation of IU is going to come down to kind of the basketball judgment that folks make of how they are playing at the end of the season. Because I think if you are to watch them over the last two or three weeks and if my social media responses from folks are to be believed to any great length, people think I'm nuts for having them in at all because of the way they're playing.
"So what they need to do is win. Probably win more than once and look good doing it, because that would be the opposite of how it's been down the stretch. And I'm no more able to predict what's going to happen when they show up to the Big Ten tournament than anyone else who is looking at it from afar because I think in a lot of people's eyes they're probably not in the field at all. Yet I'm not quite yet willing to rule out a team with four top-50 wins and a couple other wins over teams that look like they're in the field.
"But another loss, if it comes in their first game, they're going to be hosting an NIT game for sure."
Filed to: NCAA Tournament