Je'Ney Jackson accepts job with Kansas football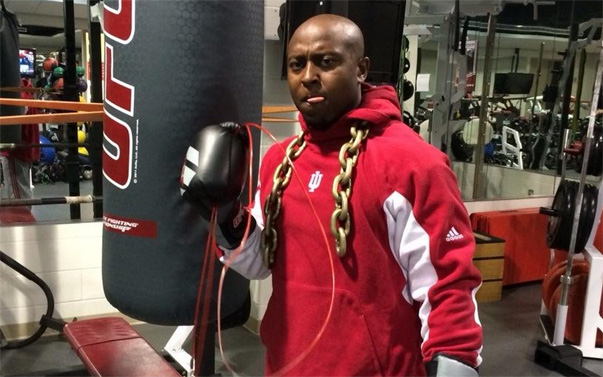 Indiana announced on Tuesday afternoon that strength and conditioning coach Je'Ney Jackson is leaving the program to take over as the strength and conditioning program for the football program at the University of Kansas.
The full release, including quotes from Tom Crean, is available below:
Bloomington, Indiana—Indiana University men's basketball coach Tom Crean has announced that men's basketball strength coach Je'Ney Jackson will become the new Director of Strength and Conditioning for the football program at the University of Kansas. He will leave the team followingWednesday night's game at the University of Nebraska.
"When you have talented people there is never a good time to see a staff member go, but Je'Ney has a wonderful opportunity in front of him to become a head strength coach for a BCS football program," said Crean. "He will work with two of his best friends in David Beaty and Clint Bowen and will continue his growth as one of the elite strength coaches on the collegiate level."
A former All-WAC cornerback at the University of Wyoming, Jackson has been with the Hoosiers since July, 2010 and was a strength coach at Kansas from 2005-06 and a cornerbacks coach for the Jayhawks from 2007-09. He began his career as a strength coach at Wyoming from 1999-2004 and he also served as an assistant football coach at Southern Miss in 2010.
"Je'Ney had a tremendous impact in helping us achieve the successes we have had since his arrival," said Crean. "He has had true ownership of our program. We wish he, his wife, Audra and his children all the best in the future."
On an interim basis, Chris Virtue, who has spent eight years on the strength and conditioning staff at IU, will oversee the Hoosiers strength program.
Filed to: Je'Ney Jackson