What to Expect: Lamar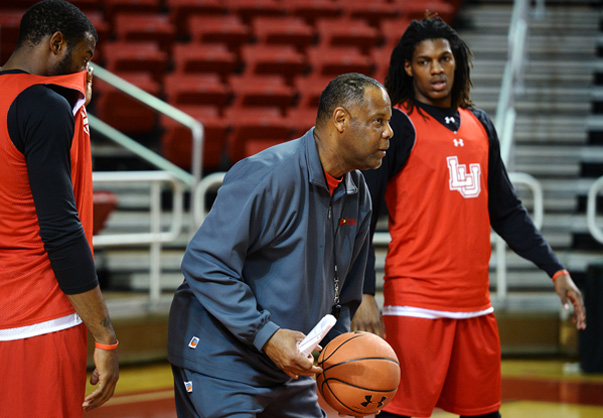 After Thursday night's 74-68 win over SMU, Indiana has a quick turnaround as the Hoosiers will be back in Assembly Hall on Saturday night for a matchup with Lamar.
The game tips at 8 p.m. ET on the Big Ten Network with Tom Hamilton and Shon Morris on the call:
Indiana's four-game exempt tournament, coined the Hoosiers Showcase, continues with an opponent that could end up right in the conversation with Mississippi Valley State for the nation's worst Division I team.
The Cardinals, who are led by Tic Price, come into Bloomington ranked No. 348 in the KenPom ratings and with a 1-2 record that includes road losses to SMU and Texas State. So who did Lamar beat? LSU-Alexandria, an NAIA team in its first season of competition, by just three points.
PERSONNEL
Price, who has gigs as the head coach at Memphis, the University of New Orleans and McNeese State on his resume, took over as the interim coach last spring when Pat Knight was fired after another dismal season. He was then named the head coach on a permanent basis in March.
Lamar was without senior guard Anthony Holliday, who scored 12 points in the team's loss at SMU to open the season, for its last game and it's questionable as to whether he'll be available to play against IU. In the team's last game, Price played eight different guys double figure minutes with just two playing more than 30.
If Holliday is available, he's a player who has created most of his offense through two games at the foul line. Holliday is averaging 14.5 points and has attempted 18 free throws in two games.
Tyran de Lattibeaudiere, a 6-foot-6 senior forward, is the team's leading scorer (15.3 ppg) and its leading rebounder (8.0 rpg). Don Mattingly's son, Preston, is a 6-foot-1 sophomore guard, who is scoring 7.3 points per game but is just 10-of-19 from the foul line.
Beyond those three, Price has four other players averaging between five and 5.7 points per game. One of those contributors is sophomore Marcus Owens, who has hit 4 of his 10 attempts from behind the 3-point line.
A QUICK TEMPO-FREE GLANCE
The KenPom profile of Lamar isn't pretty with the Cardinals ranking 346th nationally in offensive efficiency, 327th nationally in offensive turnover percentage and 280th nationally in effective field goal percentage.
Although those numbers represent a small sample size, given the program's performance a season ago, it's probably a fair indicator of what's to come the rest of the season. Simply put: Even if Indiana's defense isn't sharp in this game, it may not matter as Lamar is one of the country's worst offensive teams.
Things aren't much better on the other end of the floor, either, as SMU exploded for 93 points in the season opener and Lamar also gave up 75 points in 79 possessions to an NAIA team in a narrow win.
WHAT IT COMES DOWN TO
Much like Indiana's game against Mississippi Valley State, Lamar comes to Assembly Hall as a likely punching bag for the Hoosiers and as is the case with smaller programs who play guarantee games in college basketball, this game is about the payday for the athletic program more than anything else.
From the IU perspective, it should represent an opportunity to get guys like Troy Williams and Stanford Robinson another game under their belt in advance of Monday's game against Eastern Washington, which is no slouch. It could also mean minutes for guys like Tim Priller and Jeremiah April, who could use the experience and may also be a good spot to get Emmitt Holt his first minutes as a Hoosier.
The KenPom prediction is Indiana by 27 with a 99 percent chance of victory and the Vegas line opened on Friday night with the Hoosiers as a 30-point favorite.
QUICK FACTS ON LAMAR
Location: Beaumont, Texas
Enrollment: 15,000
Established: 1923
(Photo credit: Beaumont Enterprise)
Filed to: Lamar Cardinals