Robinson issues apology to fans via Instagram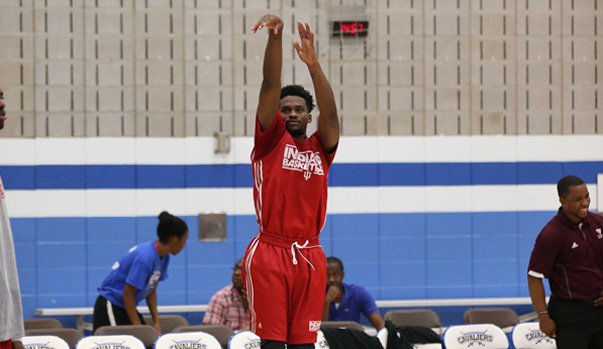 In his first comments since being suspended for IU's exhibition games and first two regular season games, sophomore guard Stanford Robinson issued an apology for Indiana fans via his Instagram account earlier this morning.
The 6-foot-4 native of Landover, Maryland, will be eligible to return for IU's game against SMU on Thursday, Nov. 20 at Assembly Hall along with sophomore Troy Williams and freshman Emmitt Holt.
As a freshman, Robinson started nine games and averaged 6.4 points and 2.5 rebounds in almost 17 minutes per contest.
In IU's five-game trip to Canada in August, he averaged 12.0 points, 2.6 rebounds, 2.4 assists and 1.4 steals per game.
Filed to: Stanford Robinson