What to Expect: Mississippi Valley State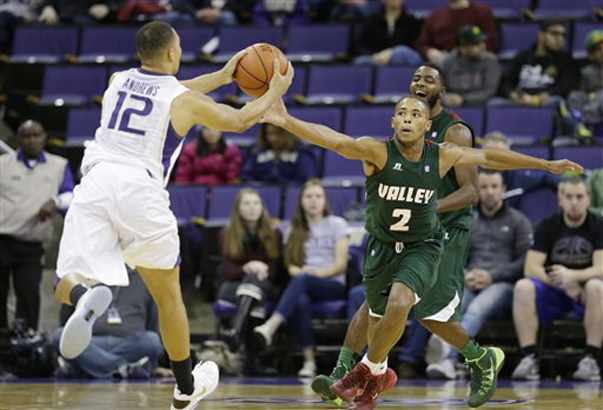 Indiana opens the 2014-2015 season on Friday night at Assembly Hall with Mississippi Valley State, a member of the Southwestern Athletic Conference (SWAC).
The game will be broadcast live on the Big Ten Network at 7 p.m. ET with Tom Hamilton and Shon Morris on the call.
Two of Indiana's non-conference opponents this season begin ranked in the bottom five of the KenPom ratings. Lamar, which comes to Assembly Hall on Nov. 22 and Friday's opponent, Mississippi Valley State.
This isn't the first trip to Bloomington for the Delta Devils. Back in Tom Crean's third season in Bloomington, Mississippi Valley State came to Assembly Hall for a mid-November contest that the Hoosiers won, 71-54. The program has changed coaches twice since that game in 2010 and the outlook for this year's MVSU team is, quite frankly, bleak.
PERSONNEL
A quick glance at Mississippi Valley State's stats from last season shows that 17 (!) different players scored in a game. Three of those players were seniors and of the 14 others, only five returned to Itta Bena to play for new coach Andre Payne.
Fortunately for Payne, three of the returnees have significant experience. Sophomore 5-foot-10 guard Jordan Washington (pictured) is the only returning player who posted an offensive rating of over 100 and was the team's second leading scorer in its exhibition win over Stillman College earlier this month with 19 points.
Also returning for the Delta Devils is Jeffrey Simmons, a 6-foot-1 senior and DeAngelo Priar, a 6-foot-4 senior. Simmons was second on last season's team in scoring at 10.6 points per game and used more possessions than anyone else on the roster (26.4 percent), but had a woeful turnover rate (29 percent) and rarely got to the foul line. Priar, who had 18 points and seven rebounds in the team's exhibition tune-up, had the team's lowest effective field goal percentage among regulars a season ago at 42.4 percent.
One newcomer to keep an eye on is Barton Community College transfer and Lawrence Central product Tyler Corley. The 5-foot-10 guard, a high school teammate of former IU forward Jeremy Hollowell, had a team-high 21 points in his first game with the program and also added seven steals and four assists.
A QUICK TEMPO-FREE GLANCE
When you finish 14-46 over the previous two seasons, there's really not much to write home about from an efficiency standpoint. The Delta Devils ranked 332nd nationally last season in both offensive and defensive efficiency.
While the roster has experienced quite a bit of turnover, Mississippi Valley State scored just .94 points per possession and were one of the worst shooting teams in the country with an effective field goal percentage of 45.3. The Delta Devils also allowed opponents to shoot nearly 55 percent on 2s, which means that IU will likely be looking to drive to the basket at every opportunity.
Mississippi Valley State did manage to post a steal rate that ranked among the top 80 in the country, but it was negated by constant fouling as their opponent free throw rate ranked 316th nationally.
WHAT IT COMES DOWN TO
It's very possible (and very likely) that Indiana's test on Monday night against the University of Indianapolis will be tougher than the one it will meet from Mississippi Valley State.
The SWAC was the nation's worst conference last season and is expected to be right back in the same position this year. Simply put, Indiana will outclass the Delta Devils from a talent perspective and the KenPom prediction is a 28-point IU victory. A lopsided number like that, along with a one percent chance of an IU loss, is indicative of a matchup that, even if MVSU plays its best game, might not be enough to keep things competitive.
For the Hoosiers, it's a game in which progress will be measured in areas like defensive rebounding percentage and turnover percentage rather than the final score or margin of victory. And while it is the first game of the season in Assembly Hall that counts, it's probably not one that we'll learn much about this team that we don't already know.
QUICK FACTS ON MISSISSIPPI VALLEY STATE
Location: Itta Bena, Mississippi
Enrollment: 2,500
Established: 1950
(Photo credit: AP/Elaine Thompson)
Filed to: Mississippi Valley State Delta Devils