Crean provides update on Devin Davis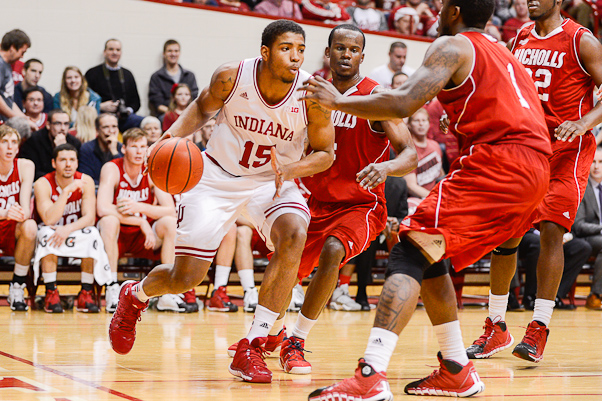 Indiana coach Tom Crean addressed the media at Assembly Hall on Monday afternoon and provided an update on the status of sophomore Devin Davis, who was seriously injured in an accident early Saturday morning near Memorial Stadium.
Davis remains in IU Health Bloomington Hospital.
Crean wasn't able to specifically discuss the nature of the injuries sustained by Davis, but added that team doctors will have an update available shortly.
"He's making progress and when I say that, I wish I could sometimes give you just this great bit of information," Crean said. "But progress this morning is sitting up in a chair. Progress is taking a walk. Progress is, I guess he played Stan (Robinson) two games at UNO and beat him, so I think that's progress. Last night, watched him and sat there helped hold him up to watch him eat his dinner, which was not easy. And the reality is setting in obviously that this is a long road with his injury.
"Again the people have just been so great, but it's starting to focus in that it's going to be a long process. Our players are seeing that, certainly we're seeing it, but it pales in comparison to what the family sees. So hopefully he will continue to make progress, we get updates the beginning of the day, the end of every day and certainly we see him throughout the day. That's the update that I have with him."
Filed to: Devin Davis