Crash report provides more details on Davis accident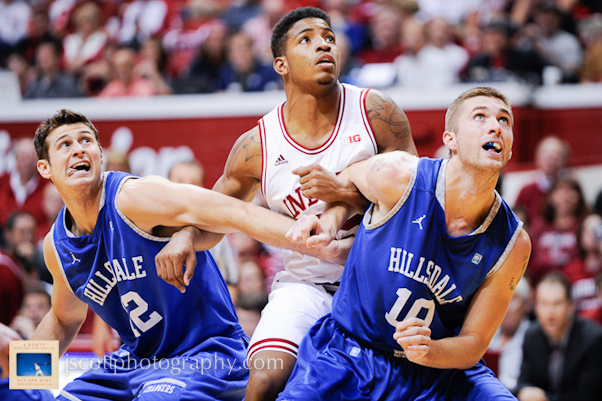 According to an Indiana officer's standard crash report filed after Saturday morning's accident involving sophomore Devin Davis and freshman Emmitt Holt, the primary cause was "pedestrian's action."
The report states that the most severe of Davis' injuries were to the head and internal. The report also states that his apparent physical condition was "had been drinking," but that no tests were administered.
It also provides the following timeline of events:
"Vehicle one (the White Jeep driven by Holt) was westbound on 17th street near the intersection with Indiana Ave. Pedestrian (Davis) walked into the roadway from the north side of 17th street near the entryway to gate 6 of Memorial Stadium. Vehicle one and the pedestrian collided. Driver of vehicle one (Holt) stated that he had just pulled out from the IU football stadium lot, gate 5, onto 17th street. He stated that he began driving west when the pedestrian suddenly jumped in front of the vehicle he was driving, causing the vehicle and the pedestrian to collide. He immediately stopped the vehicle to check on the subject. Pedestrian one (Davis) was unable to provide a statement due to injuries sustained in the crash."
The report also states that the 2012 White Jeep Liberty driven by Holt had three female passengers, one in the front seat and two in the back seat.
Filed to: Devin Davis